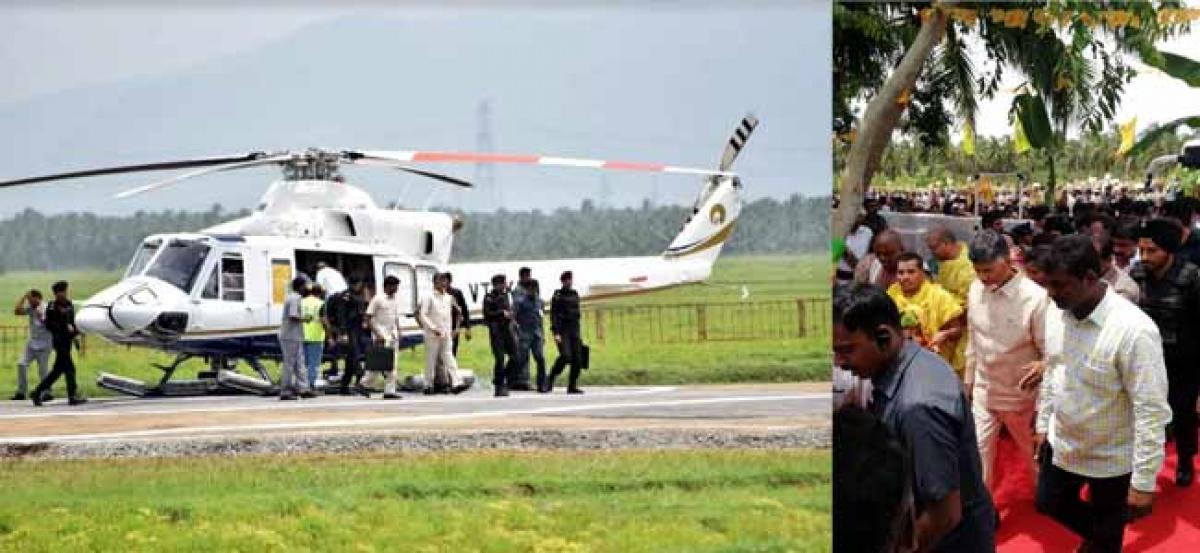 Highlights
AP Chief Minister CBN reached Visakhapatnam Airport around 1055am and reached S Rayavaram through a helicopter by 1118amCBN inaugurated Anganwadi Kendram along with digital class rooms for primary students at Kotha Polavaram village of S Rayavaram mandal, Gudivada Panchayathi in Visakhapatnam district here on Tuesday
Visakhapatnam: AP Chief Minister CBN reached Visakhapatnam Airport around 10.55am and reached S Rayavaram through a helicopter by 11.18am....CBN inaugurated Anganwadi Kendram along with digital class rooms for primary students at Kotha Polavaram village of S Rayavaram mandal, Gudivada Panchayathi in Visakhapatnam district here on Tuesday.
Ministers China Rajappa, Ayyannapatrudu, Ganta Srinivasarao, and District Collector K Pravin Kumar followed AP CM CBN at Kotha Polavaram village for Grama Dharshani and later CM will participate in Racha Banda at Gudivada village of S Rayavaram Mandal in Visakhapatnam district.
Subscribed Failed...
Subscribed Successfully...