Harish Rao: Telangana Congress leaders blocking Kaleshwaram project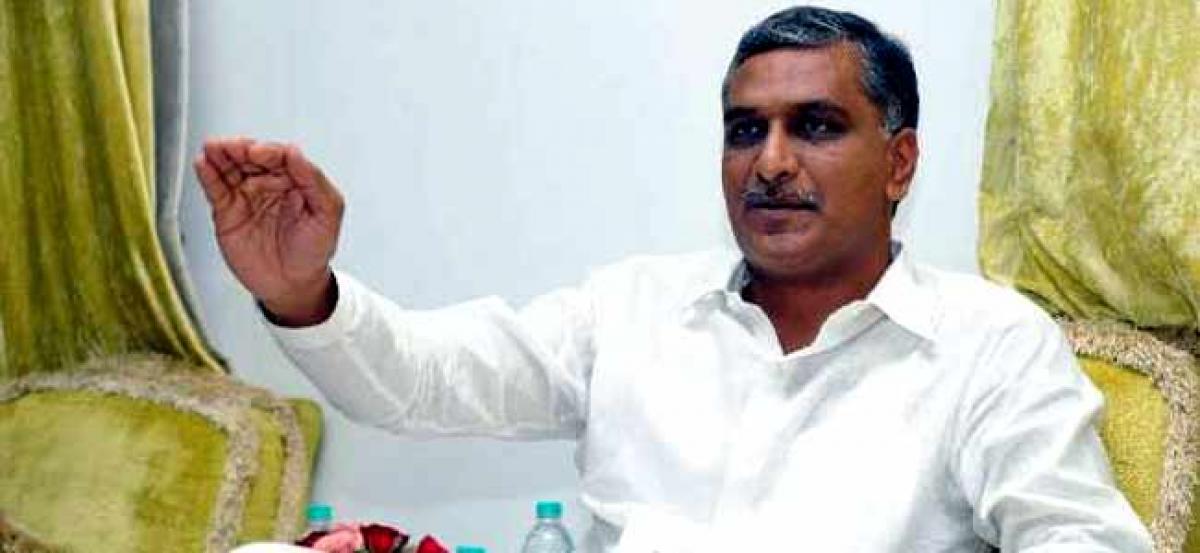 Highlights
Irrigation Minister Harish Rao on Tuesday spoke to the media at the TRSLP office in Hyderabad where he alleged that Telangana Congress Party leaders are blocking the Kaleshwaram project and criticized them for causing injustice to the people
Irrigation Minister Harish Rao on Tuesday spoke to the media at the TRSLP office in Hyderabad where he alleged that Telangana Congress Party leaders are blocking the Kaleshwaram project and criticized them for causing injustice to the people.
He said the Congress leaders were misusing the government's plans to go to power in the state if the projects were completed in Telangana.
Harish Rao criticized Congress leaders for blocking land acquisition with false cases. He also mentioned the complaints of Andhra Pradesh Chief Minister N Chandrababu Naidu to the Centre on Kaleswaram Project, fearing the future of the Godavari waters for AP.

The Minister demanded the Telangana Congress Party leaders the reason behind them filing complaints regarding the Kaleshwaram project adding as to what will be the difference between the leaders of Telangana and Chandrababu Naidu?
He also slammed Congress leaders for trying to cancel the permits to the Kaleshwaram project and falsely implicating the courts in the case of land acquisition.
Harish Rao alleged that political interests are more important than the state interests for the Congress and warned that any kind of efforts made by the Congress party to block the Kaleshwaram project would be addressed in the Assembly.