KK-Line doubling works on the swift move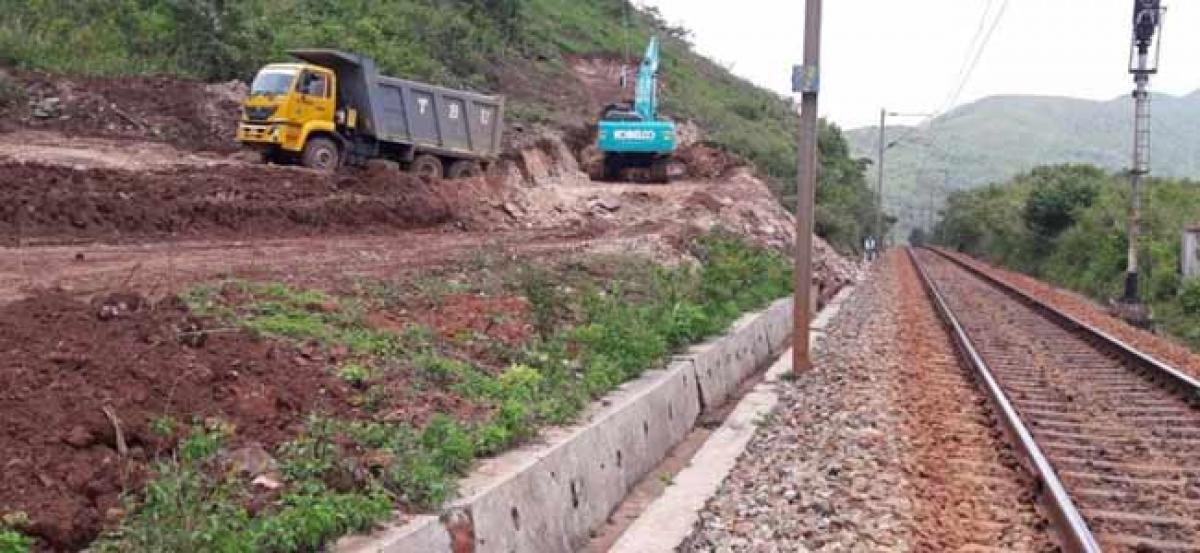 Highlights
The track doubling works of KothavalasaKirandul KK line of Waltair division of East Coast Railway is going on a swift move The KKLine which is the heart of the Waltair division from the division is earning 90 per cent of its revenue against the total revenue of Rs 8,000 crore per annum
Visakhapatnam: The track doubling works of Kothavalasa-Kirandul (KK) line of Waltair division of East Coast Railway is going on a swift move. The KK-Line which is the heart of the Waltair division from the division is earning 90 per cent of its revenue against the total revenue of Rs 8,000 crore per annum.
Though there is a big plan for the past several years to lay second track to boon the freight traffic, the centre has not approved the project. However, the Union Ministry granted the project, to doubling the 445.5-km long track. The project was taken up at an estimated cost of Rs 4,816.66 crore.
According to the schedule, the doubling track works are supposed to be completed by December 2019. To complete the works in the given time, the officials are working 24/7. The entire project was divided into three packages. The works have been divided into three parts. In the first part from Kothavalasa to Koraput, second part Koraput to Jagdalpur and the last part from Jagdalpur to Kirandul. The railways appointed three deputy chief engineers to the three parts to speed up the works.