SCR launches facility to book bus tickets for Tirumala on train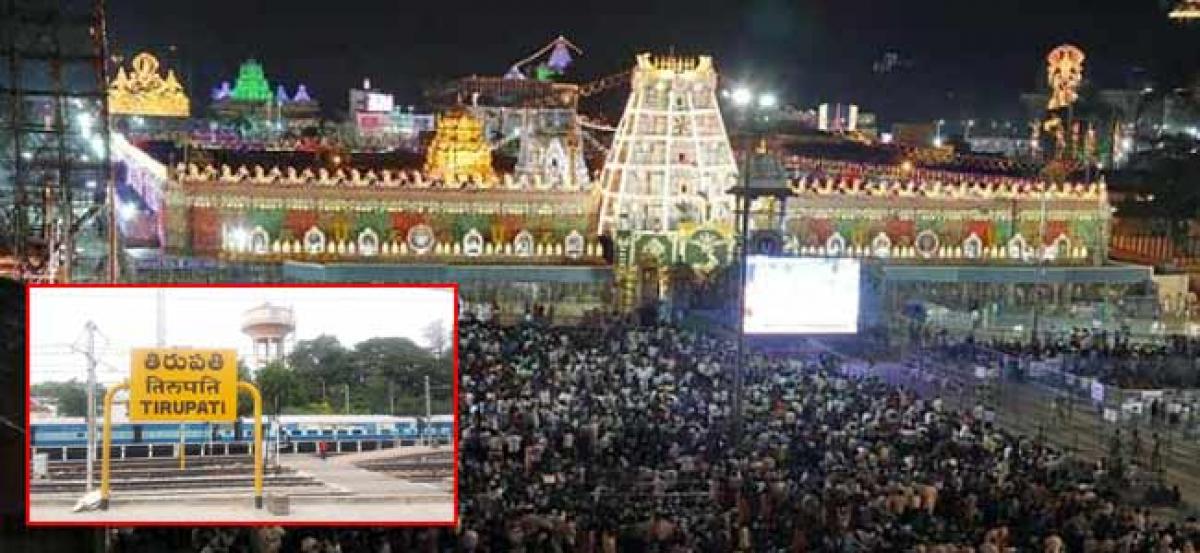 Highlights
The South Central Railway SCR has come up with a new facility for the devotees heading for a darshan at Tirumala
The South Central Railway (SCR) has come up with a new facility for the devotees heading for a darshan at Tirumala.
To avoid devotees resorting to long queues for a ticket at the bus stop after getting down at Tirupati railway station, the SCR has now initiated a facility to book a ticket for the connecting bus to the hilltop from Tirupati, in the train itself.
The facility so far has been implemented only on the Narayandri Express (Secunderabad to Tirupati) and based on its positive response, the SCR has replicated this facility in other trains to Tirupati pass through Secunderabad and Kacheugda.
The facility allows a bus conductor in its direct trains to Tirupati to issue bus tickets at regular fare for the pilgrim passengers to help them reach temple comfortably.
The SCR has tied up with the Andhra Pradesh State Road Transport Corporation (APSRTC) for this initiative.
The 'Tirumala bus tickets' will be announced by the bus conductor of APSRTC who boards at Srikalahasti railway station and another one at Koduru. The depot would be informed following the issuing of the bus tickets to allow a number of buses required to meet the needs of the rail commuters.
SCR officials shared that the facility is implemented in Venkatadri Express, Rayalaseema Express, Seven Hills Express and Tirumala Express.
SCR is also providing a special fare inclusive of train and bus charges for the passengers traveling to Tirupati as they can book the ticket to the temple directly from any station via IRCTC or at reservation counter.