Fake owner plans sale of two plots, held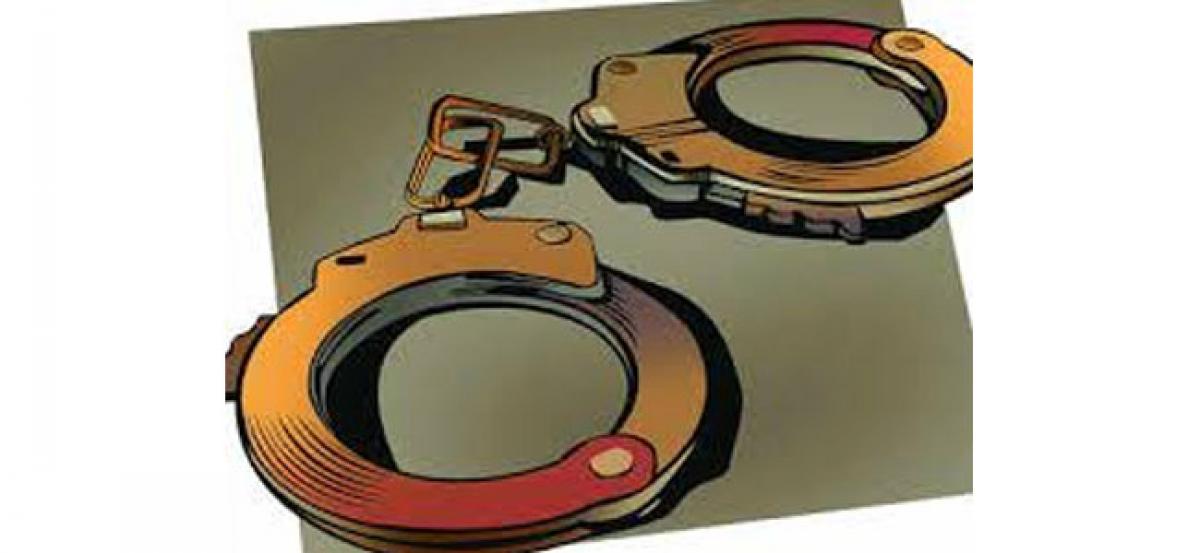 Highlights
A businessman along with his three associates was arrested on Sunday for nabbing two plots in Abdullapurmet by impersonating the landowner
A businessman along with his three associates was arrested on Sunday for nabbing two plots in Abdullapurmet by impersonating the landowner.
The accused were identified as Pradeep Reddy, Joseph Reddy, Indra Swamy and Shree Ram Reddy.
According to the police, Pradeep and his associates in 2015 took over the 200-square yard land in Kammaguda in Abdullapurmet worth Rs 50 lakh by impersonating the landowner, Shyam Rao.
Later in 2016, they grabbed a 320-square yard plot worth Rs 75 lakh in the same locality by impersonating owner Vijaya Kumari.
The accused planned to sell the two plots for Rs 60 lakh and Rs 1 crore respectively.
Recently, the owners became aware of the fraud as they were collecting encumbrance certificates and approached the police. The fake owners were traced and case has been booked against the four under section 420 (cheating), 467 (Forgery of valuable security, will), 468 (Forgery for purpose of cheating, 471 (Using as genuine a forged document or electronic record) and 120 (Criminal conspiracy) of Indian Penal Code.