YSRCP to abstain from voting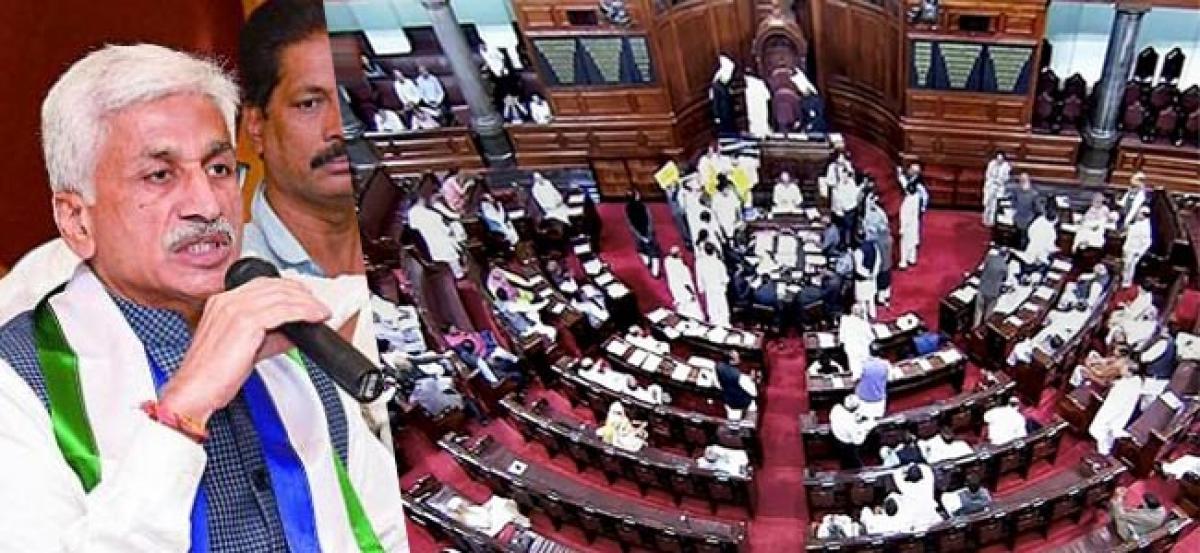 Highlights
YSR Congress has decided to abstain from voting for the polling to elect the Deputy Chairman of Rajya Sabha, in wake of Congress deciding to field it own candidate deviating from its earlier stand of giving the post to one of its allies
New Delhi: YSR Congress has decided to abstain from voting for the polling to elect the Deputy Chairman of Rajya Sabha, in wake of Congress deciding to field it own candidate deviating from its earlier stand of giving the post to one of its allies.
Speaking to media here on Thursday, Party National General Secretary and leader in the Rajya Sabha, V Vijayasai Reddy said, 'Congress has all the way maintained that the seat would be given to one of its allies and shifted its stand by deciding to filed its own candidate. We are opposing the Congress as it has failed to incorporate Special Category Status (SCS) and other issues in the State Reorganisation Bill which has put the clock of development of Andhra Pradesh backwareds by many years.
BJP, which was then in Opposition, had vociferously argued in favour of SCS and went on to demand for 10 years instead of 5 years and TDP stepped up the demand by stating that the status should be increased to 15 years even. Nothing materialised so far and the NDA government has made it clear that SCS is not possible while TDP starting making noise after pulling out of the coalition.'
'Our position is like being in between the devil and deep sea as the contest is likely to be between Congress and BJP candidates. Had Congress given the opportunity to its allies like NCP, SP or BSP we would have supported the Opposition Party but with Congress taking the decision of jumping into the fray on its own, our Party has decided to abstain from voting,' he said.
We will distance ourselves from both the opposition and treasury benches on the issue and a decision to this effect was taken by our Political Affairs Committee, he said.