No increase in property tax in merged villages: KTR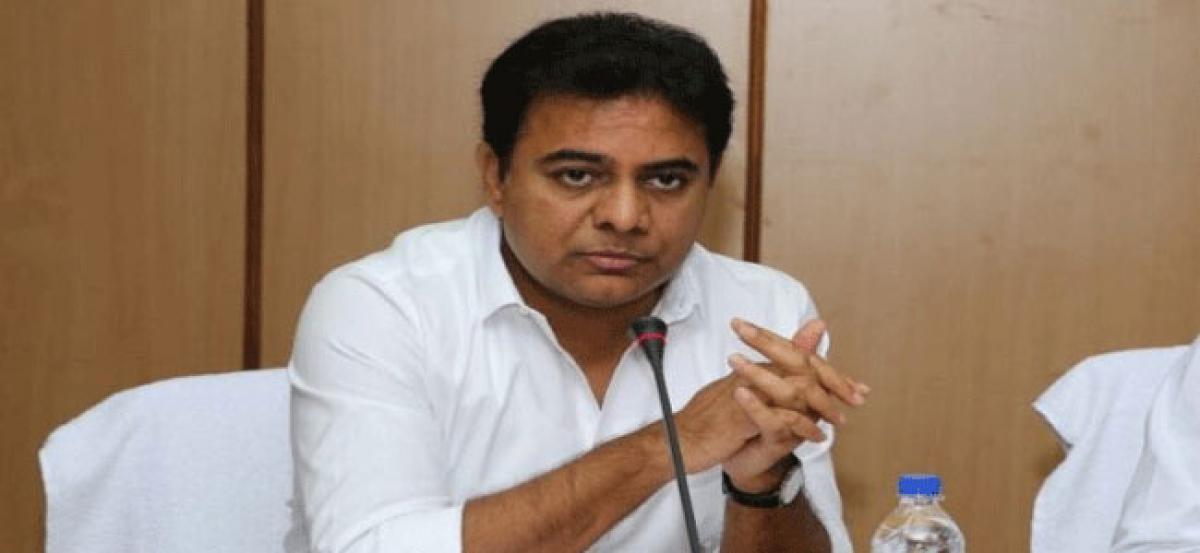 Highlights
Minister for IT and Municipal Administration KT Rama Rao on Friday disbursed the Rythu Bima insurance bonds to farmers in Chandrampeta village on the outskirts of Sircilla textile town
Minister for IT and Municipal Administration KT Rama Rao on Friday disbursed the Rythu Bima (insurance bonds) to farmers in Chandrampeta village on the outskirts of Sircilla textile town.
He announced that the state government won't increase the property taxes in the villages which were merged into the municipalities in Telangana for another three years and added that all amenities such as roads, drains, water and other facilities would be provided on par with municipalities Claiming that the Rythu Bandhu and Rythu Bima schemes were first of its kind in the country since independence, KTR also said that the Telangana was the only state to provide 42 lakh pensions worth Rs. 5,600 per annum.
The Minister further said that the power loom weavers' wages have been increased from Rs 15,000 to Rs 25,000 per month.