High court lifts ban on Swami Paripoornanda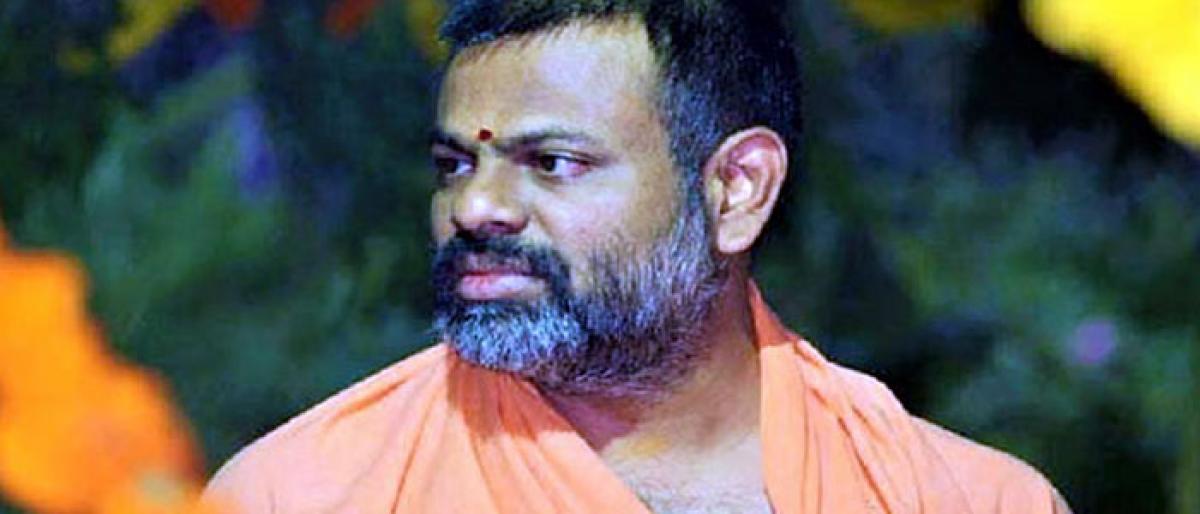 Highlights
In a major relief for Hindu seer Swami Paripoornananda, the High court in Hyderabad on Tuesdayhas put a stay over the petition of challenging the externment orders issued against him
In a major relief for Hindu seer Swami Paripoornananda, the High court in Hyderabad on Tuesday has put a stay over the petition of challenging the externment orders issued against him. As per the reports, Swami Paripoornanda will come to Hyderabad and stay for further statements.
Last month, Swami Paripoornananda filed three separate petitions in the Hyderabad High Court challenging the externment orders issued against him by the Hyderabad, Cyberabad and Rachakonda commissioners along with Telangana's Principal Secretary (Home) who were named as the respondents in the case.
He was externed from Hyderabad on July 11 for six months under the Anti-Social and Hazardous Activities Act, 1980 for allegedly making provocative statements targeting other communities and their leaders.
The Court had earlier admitted a petition, that claimed the move was 'unconstitutional' as the person who is being expelled must be a 'goonda'.