Heavy rains expected in Telangana; KCR asks officials to be on the alert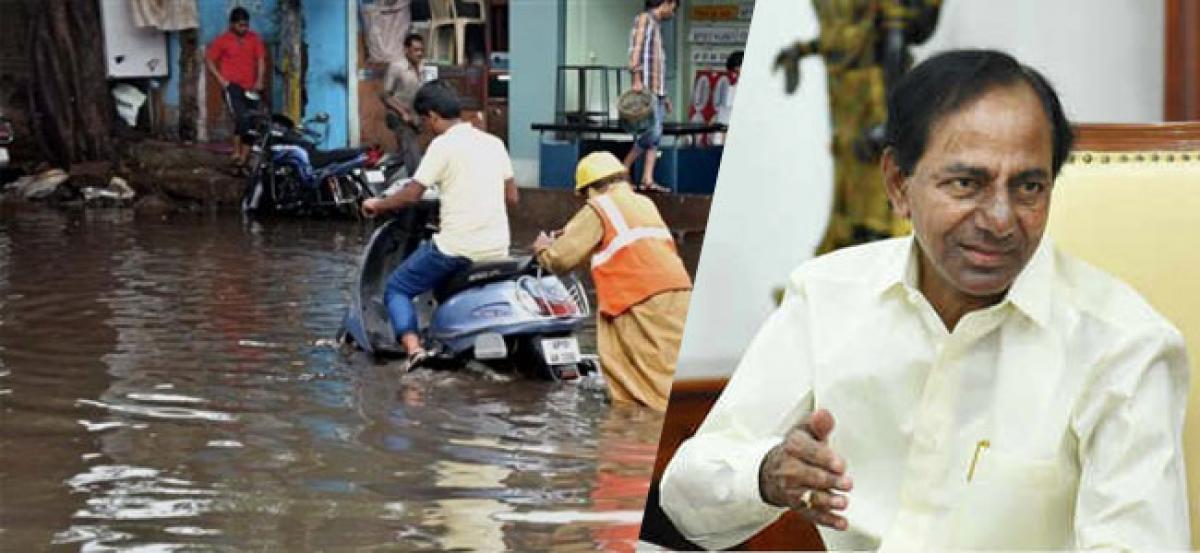 Highlights
Chief Minister K Chandrashekhar Rao on Thursday chaired a review meeting at Pragati Bhavan regarding the rains lashing the Adilabad and other districts
Chief Minister K Chandrashekhar Rao on Thursday chaired a review meeting at Pragati Bhavan regarding the rains lashing the Adilabad and other districts.
All the ministers, MLAs, MLCs, MPs have been instructed to remain in their constituencies with many districts of Telangana expected to receive heavy rains in the next couple of days.
The TRS Legislature and Parliamentary party meeting scheduled for Friday has also been canceled in this regard.
KCR called on the official machinery to be on the alert and asked the special officers appointed to monitor the situation in the districts to coordinate with local officials to ensure timely relief, rehabilitation, and rescue operations as per the requirement.
The Chief Minister instructed all the elected representatives to be in their constituencies and take the assistance of the local police, official machinery to assist the people affected by the rains.
He also urged officials to ensure that people are alerted to possible dangers and stay safe in case of a possibility of flooding and water overflowing on roads.