Siddipet to implement Rs 5 meals scheme soon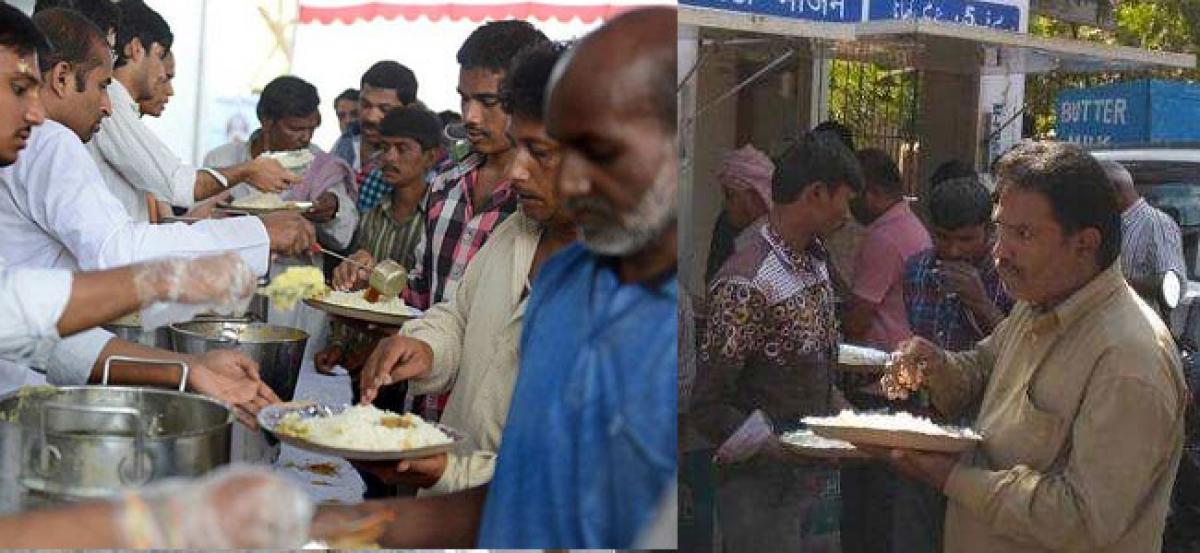 Highlights
Siddipet municipality officials are all set to serve Rs 5 meals in the town The Siddipet town aims to feed the poor and has decided to implement the scheme in two centres
Siddipet municipality officials are all set to serve Rs 5 meals in the town. The Siddipet town aims to feed the poor and has decided to implement the scheme in two centres.
Irrigation, Marketing, and Legislative Affairs Minister T Harish Rao has directed Municipal Chairman Kadavergu Rajanarsu and Commissioner K Srinivas Reddy and other officials to study the feasibility of starting the Rs 5 meal centres from these two places.
The officials inspected the municipal office and old bus station on Friday in this regard.
These centres will run in collaboration with ISKCON (International Society Krishna Consciousness). The Municipal Chairman stated that they took inspiration from the Rs 5 meals scheme introduced by the GHMC in Hyderabad which was a huge success.