Heavy Rains Lash West Godavari & Krishna, Crops Damaged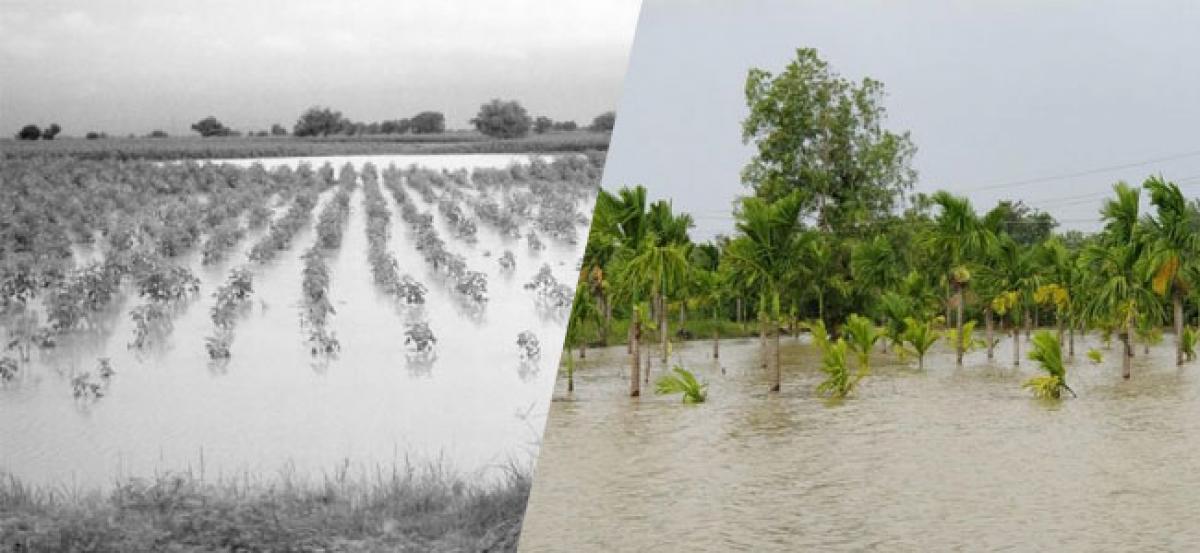 Highlights
Krishna and West Godavari districts bore the brunt of heavy rains Roads are submerged in Mylavaram, Tiruvuru and Nandugama
Krishna and West Godavari districts bore the brunt of heavy rains. Roads are submerged in Mylavaram, Tiruvuru and Nandugama.
Transpiration was cut off between Tiruvuru - Visannapeta as the roads network was washed away in the gushing waters.
Standing crops were damaged in Nandigama and rivulets are brimming with flood waters in Ungatur mandal.