Telangana rains claim three lives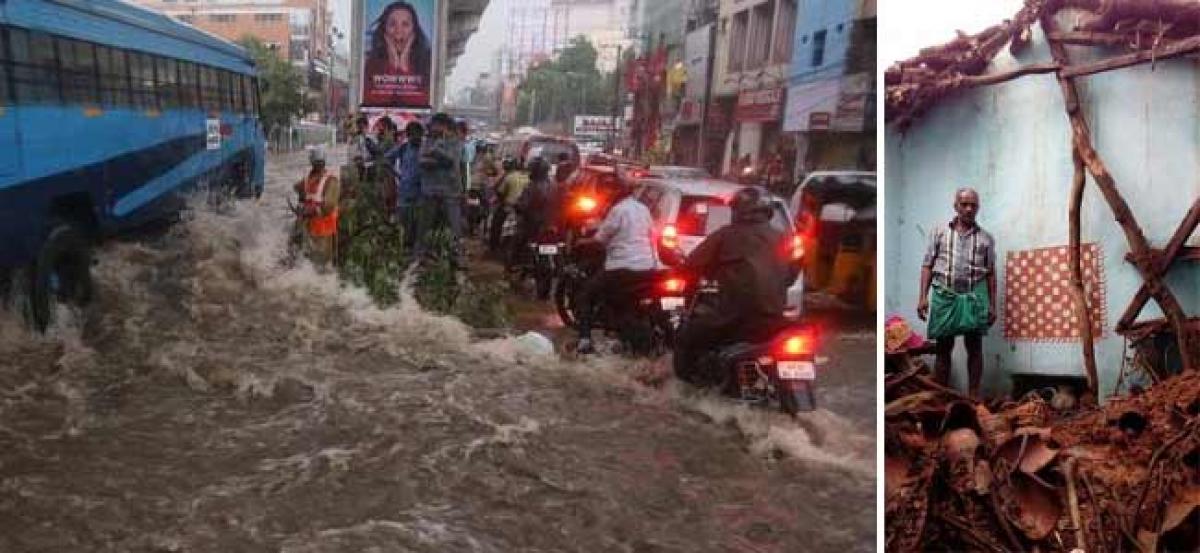 Highlights
The incessant rains lashing Telangana in the past few days have claimed three livesAs per the reports, two persons lost their lives from Suryapet district and one from Mancherial district Payment of Rs 5 lakh exgratia to the families of the deceased have been proposed by the Revenue disaster management Department
The incessant rains lashing Telangana in the past few days have claimed three lives.
As per the reports, two persons lost their lives from Suryapet district and one from Mancherial district. Payment of Rs 5 lakh ex-gratia to the families of the deceased have been proposed by the Revenue (disaster management) Department.
The district collectors will be sending reports to the department after ascertaining the deaths were rain-related.
The rains have caused a lot of damage to the houses in different parts of Telangana with around 83 houses across the state, including 31 in Khammam, 27 in Adilabad were fully damaged while 1,055 houses suffered partial damage — 675 being in Adilabad.