Jana Reddy Condemns Varavara Rao's Arrest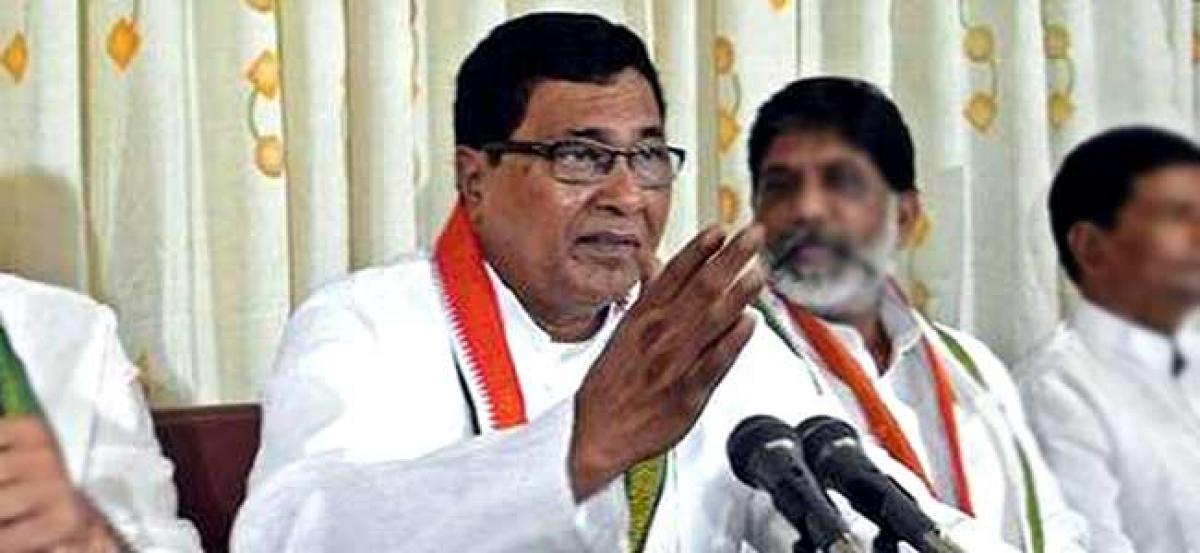 Highlights
Congress Legislative Party leader CLP in Telangana assembly, Jana Reddy denied the arrest of APCLC leader Vara Vara Rao on Wednesday
Hyderabad: Congress Legislative Party leader (CLP) in Telangana assembly, Jana Reddy denied the arrest of APCLC leader Vara Vara Rao on Wednesday.
Speaking at a press conference, Reddy recalled the role played by Varavara Rao during the talks with Maoists. He also requested the centre to order an immediate probe on the allegations adding that it is unfair to arrest him without any shreds of evidence. He also demanded to seek the help of Supreme Court judge in investigating the case.
Coming down heavily on the centre, Reddy alleged that the government is suppressing the voice of people.