Harikrishna's funeral to be held at Jubilee Hills crematorium, traffic advisory issued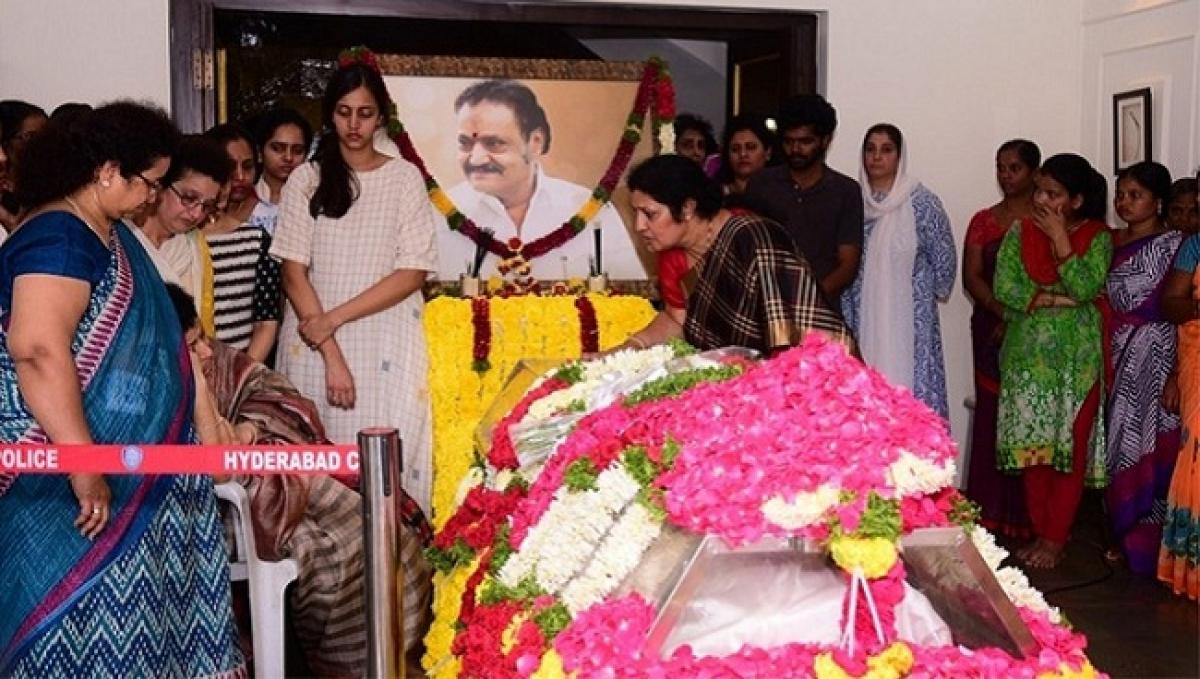 Highlights
Harikrishnas funeral Former MP and actor Harikrishnas last rites are to be held at Jubilee Hills crematorium at 4 pm today
Former MP and actor Harikrishna's last rites are to be held at Jubilee Hills crematorium at 4 pm today.
The procession will start around 2.30 pm from his home in Mehdipatnam with full state honours.
The city traffic police have issued a traffic advisory to the people passing through areas like Masab Tank, Mehdipatnam, Nanalanagar road, Tolichowki, Narayanamma college and whisper valley T junction and JRC convention.
Passengers coming from Gachibowli are advised to take Filmnagar road and commuters heading to Sarojini hospital from Masab tank are directed to pass through Bazarghat and Asifnagar.