Seatbelt Could've Saved Harikrishna's Life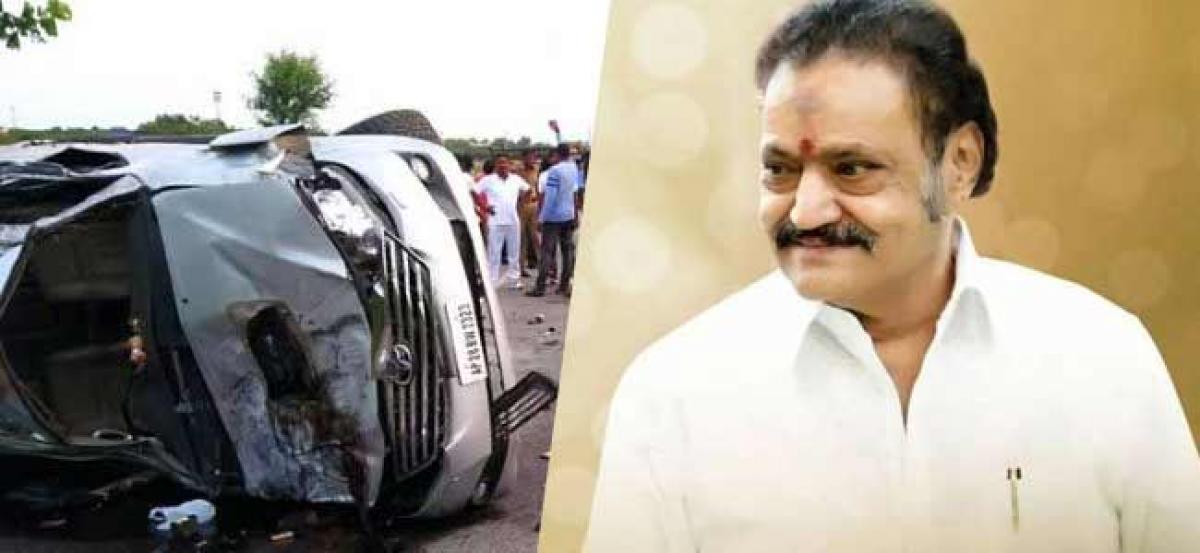 Highlights
Harikrishnas passion for car driving had made him meet with the fatal accident who was driving the car at a high speed Was he wearing a seatbelt at the time No The actor and politician was heading to Kavali in Nellore from Hyderabad where he met with the accident at Anneparthi in Nalgonda along with two others on board Even none of the airbags in the car were deployed, it is learnt
Harikrishna's passion for car driving had made him meet with the fatal accident who was driving the car at a high speed. Was he wearing a seatbelt at the time? No. The actor and politician was heading to Kavali in Nellore from Hyderabad where he met with the accident at Anneparthi in Nalgonda along with two others on board. Even none of the airbags in the car were deployed, it is learnt.
If the actor wore a seat belt, he would not have flung out of the car. Other two people, Arikepudi Shivaji and Raavi Venkat Rao who were also not wearing the seatbelt escaped the mishap with some serious injuries.
Harikrishna was driving the car at 160 kmph speed when the accident occurred and succumbed to death due to grievous head injuries and internal bleeding.
According to his companions, Hari Krishna tried to take a water bottle from the rear seat and had not discovered the slight bend. When he noticed it, he cut the steering towards the right and lost control of the vehicle before ramming the divider.
The actor's last rites to be performed with full state honours today around 2.30 pm at Jubilee Hills crematorium.