EC to analyse poll preparedness in Telangana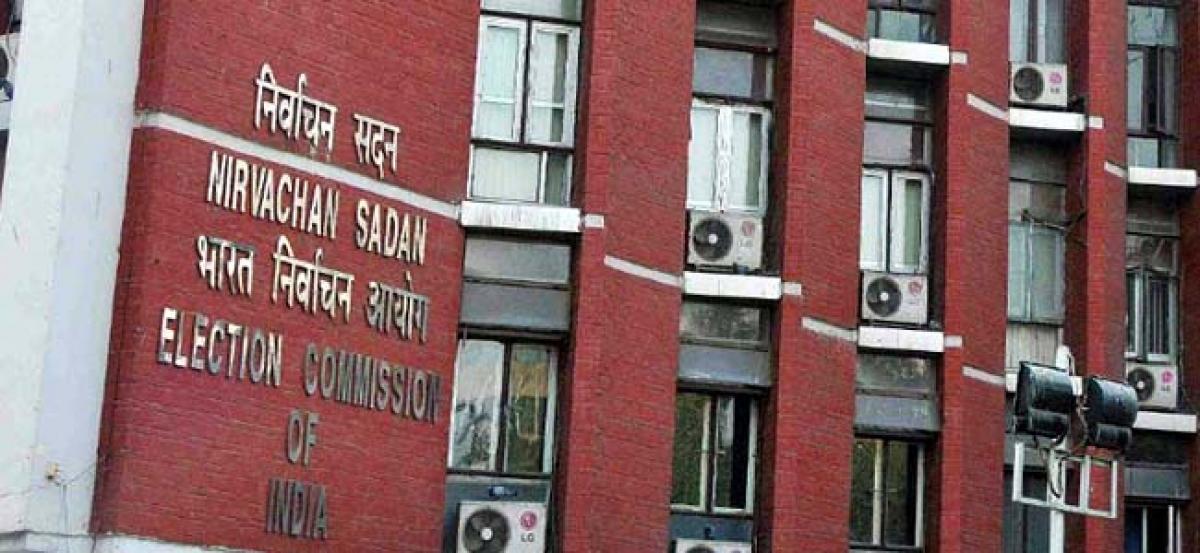 Highlights
Chief Election Commissioner CEC O P Rawat on Friday said an EC team will be in Hyderabad next week to assess the poll preparedness in Telangana, where the Assembly has been dissolved for an early election, and described suggestions that the polls in the state will be clubbed with those in Mizoram, Madhya Pradesh, Chhattisgarh and Rajasthan as hypothetical at this stage
Chief Election Commissioner (CEC) O P Rawat on Friday said an EC team will be in Hyderabad next week to assess the poll preparedness in Telangana, where the Assembly has been dissolved for an early election, and described suggestions that the polls in the state will be clubbed with those in Mizoram, Madhya Pradesh, Chhattisgarh and Rajasthan as "hypothetical at this stage".
Rawat also said the reported claim of Telangana Chief Minister K Chandrashekar Rao that the polls will be held in November-December was "not acceptable" as the Election Commission was the only authority mandated under the Constitution to decide on and announce the poll schedule.
Senior Deputy Election Commissioner Umesh Sinha will head the EC team to Telangana, which will "assess the situation in the state regarding poll preparedness", the election watchdog said in a statement.
The team will reach Telangana on September 11 and submit a report to the EC after the completion of the visit, the statement added.
The report could be submitted to the poll panel on Wednesday night.
Rawat told PTI the EC will review the ground-level preparedness with the Chief Election Officer (CEO) of Telangana and make up its mind about the timing of the polls in the southern state, to be announced in due course.
Asked about the possibility of the EC clubbing the Telangana polls with those in Mizoram, Chhattisgarh, Madhya Pradesh and Rajasthan, he said, "It is premature at this stage to say so."
The CEC said whenever an Assembly was dissolved prematurely, as per the Supreme Court's guidelines laid down in 2002, the EC was required to initiate immediate steps for holding polls to constitute the Legislative Assembly "on the first occasion" and, in any case, within six months of the date of such premature dissolution of the House.
He added that a caretaker government could not be allowed to continue for six months and take decisions, without being accountable to the legislature.
Responding to a question on Rao announcing that the polls would be held in November-December as the EC was comfortable with it, Rawat, without naming the Telangana Rashtra Samithi (TRS) chief, said, "Nobody can overstep the authority of the EC. It is really not acceptable, wrong and should not have happened."
He said when the state chief secretary and a former chief secretary had asked the EC about the timing of the polls if the Assembly was dissolved before its term, they were categorically told that the poll panel applied itself once the Assembly was actually dissolved.
The Telangana cabinet had on Thursday recommended the dissolution of the state Assembly. The term of the House was to otherwise end in June, 2019.