KTR Challenges BJP, Congress to retain seats in upcoming elections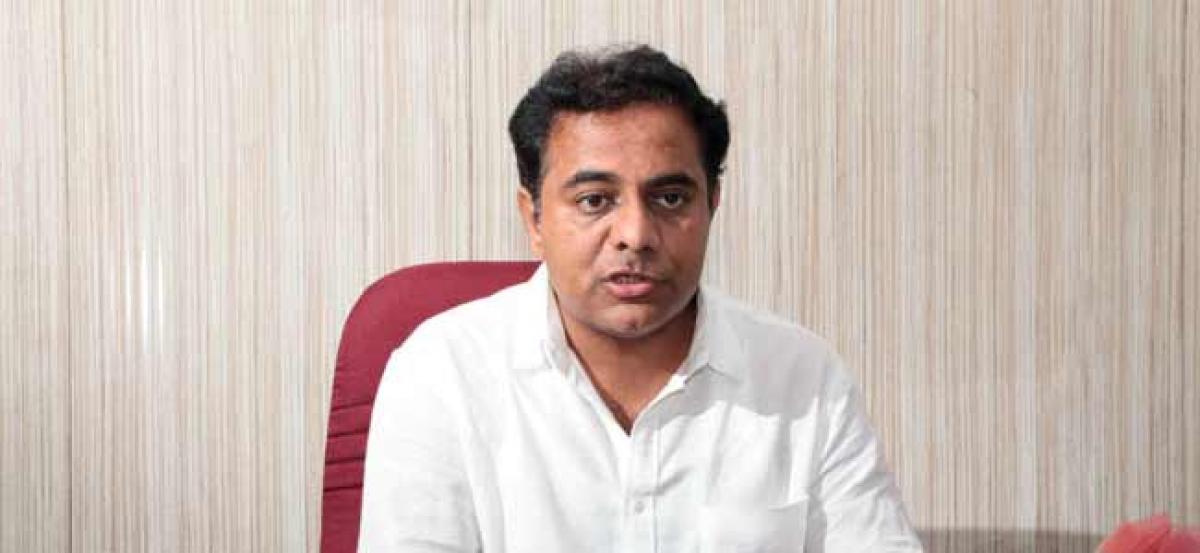 Highlights
Telangana IT minister KT Rama Rao dared the opposition BJP and Congress parties to retain their seats in next elections adding that the entire assembly seats will be won by TRS party He also said the Congress leaders do not have coordination between them as the TPCC leader Uttam Kumar expressing readiness for the elections while the other leaders are approaching election commission to hold the el
Telangana IT minister KT Rama Rao dared the opposition BJP and Congress parties to retain their seats in next elections adding that the entire assembly seats will be won by TRS party. He also said the Congress leaders do not have coordination between them as the TPCC leader Uttam Kumar expressing readiness for the elections while the other leaders are approaching election commission to hold the elections until six months.
Speaking to TRS leaders at Jala Vihar here on Sunday, the minister said the TRS party has successfully completed all the promises made through election manifesto in 2014 and has put the state on a development track. He also said that these developments could not be achieved by Congress party in the four years.
KTR then pointed out that the Congress government failed to complete Sriram Sagar project during their 40 years of the regime while the TRS has completed the 80 per cent Kaleshwaram project within four years.
KTR also promised to develop roads and drainages the city if the party is voted to power in ensuing elections.
Earlier, KTR assured to repair the roads once the development works like construction of metro rail, underground tunnel in the city get completed. He also added the metro operations from LB Nagar to Ameerpet will be commenced next week.