Telangana polls: Congress to approach Chiranjeevi for election campaign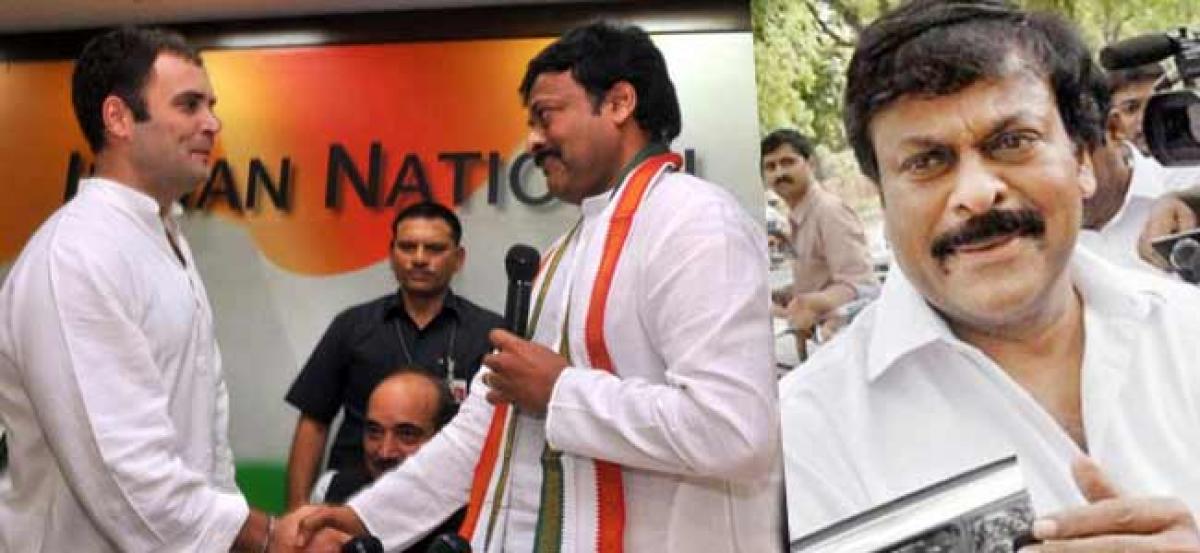 Highlights
While the TRS and BJP have already started the poll campaign, the Congress party is still planning on the allocation of seats amongst the Mahakutami formed with the TDP, CPI and TJS parties
While the TRS and BJP have already started the poll campaign, the Congress party is still planning on the allocation of seats amongst the Mahakutami formed with the TDP, CPI and TJS parties.
According to reports, the Congress party is planning to launch the campaign in a full-fledged manner by roping in actor and politician Chiranjeevi. It is learned that the party has approached the megastar thinking that his support to the party would benefit in the forthcoming elections.
However, Chiranjeevi who is busy with his upcoming movie Sye Raa is yet to decide his re-entry into politics.
Chiranjeevi who served as a member of Rajya Sabha from Congress party in 2012.