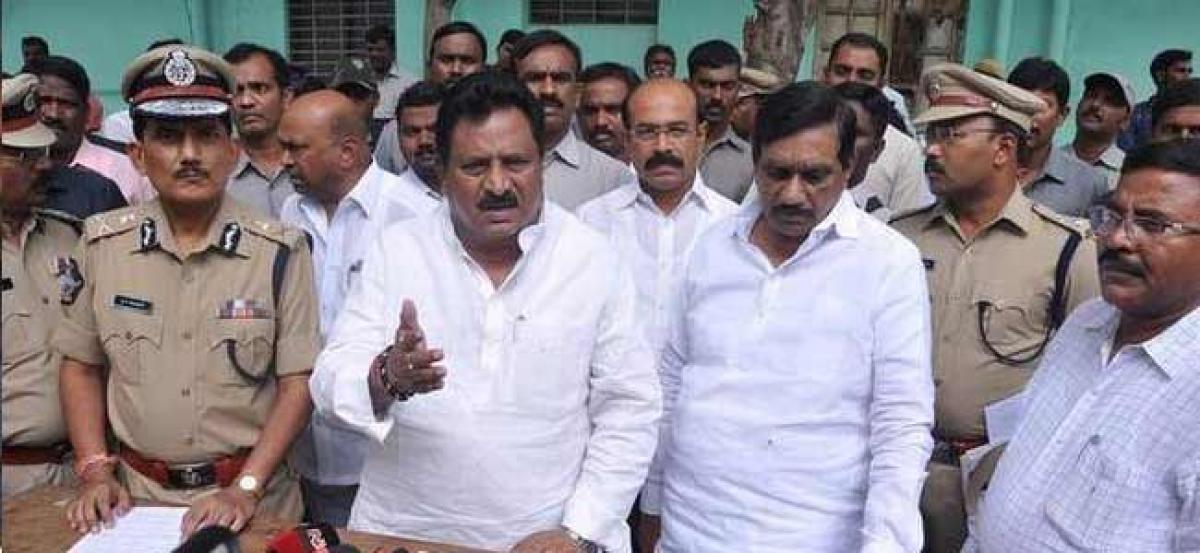 Highlights
Deputy Chief Minister and Minister for Home Affairs NChinarajappa said that a high level probe would be done to identify the police lapses in Araku MLA and former MLA murders
Deputy Chief Minister and Minister for Home Affairs N.Chinarajappa said that a high level probe would be done to identify the police lapses in Araku MLA and former MLA murders.
It is the police responsibility to guard the elected representatives while there are in public programmes.
However, the MLAs and other public representatives have to be more careful particularly Maoist targetted leaders. The government would take care the welfare of the both families, he told media in Paderu a while ago.