Protocol lapses come to fore at ESI hospital inauguration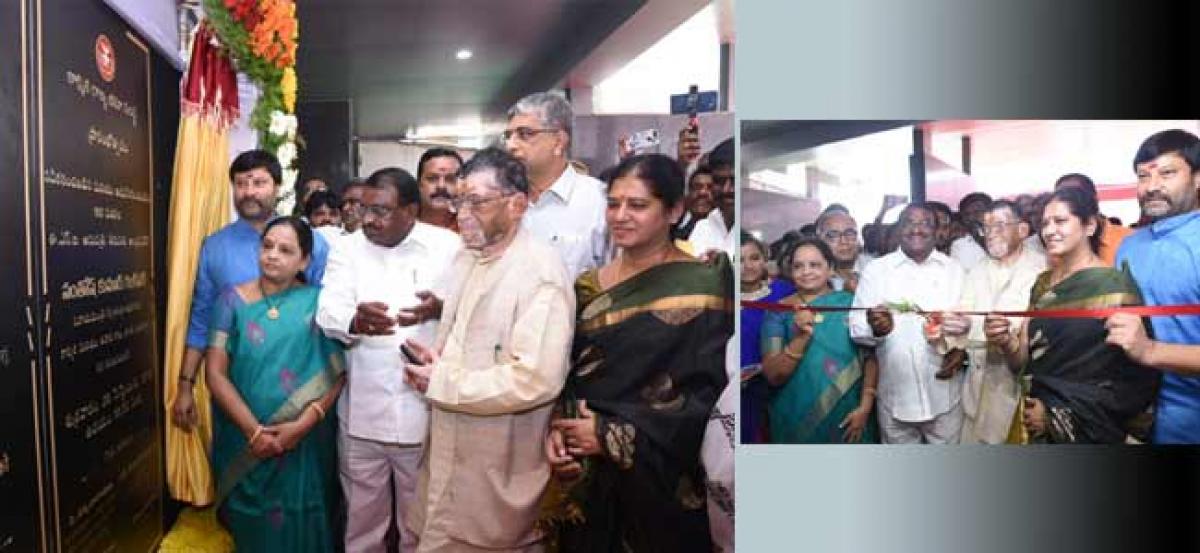 Highlights
The ultra modern ESI hospital built at a cost of RS120 crores was inaugurated in Tirupati by Union Minister of State Independent Charge for Labour, Employment Santosh Kumar Gangwar AP minister of labour and employment P Satyanarayana also participated
Tirupati: The ultra modern ESI hospital built at a cost of RS.120 crores was inaugurated in Tirupati by Union Minister of State (Independent Charge) for Labour, Employment Santosh Kumar Gangwar. AP minister of labour and employment P Satyanarayana also participated. The construction was started seven years ago but completed now. It will cater the needs of about one lakh sired people in the surrounding areas and entire Rayalaseema.
However, the TUDA Chairman G Narasimha Yadav and ZP Chairperson S Geervani have pointed out the protocol lapses in the programme and found fault with the central government authorities for not included CM Chandrababu Naidu's photo on the flexi arranged on the background of the dais which had only PM Narendra Modi's photo. Also, minister for Industries N Amarnath Reddy who belongs to Chittoor district and district Collector PS Pradyumna were not invited for the programme.
Minister Satyanarayana said that there was no formal invitation to him also but as decided earlier on the inauguration date by him and Central minister Gangwar he attended it. He assured that, in future steps will be taken so that no such lapses will take place and everyone will ensure that everyone to follow state-central protocol system.