Hyderabad: Class 4 boy beaten up with duster by teacher, suffers head injury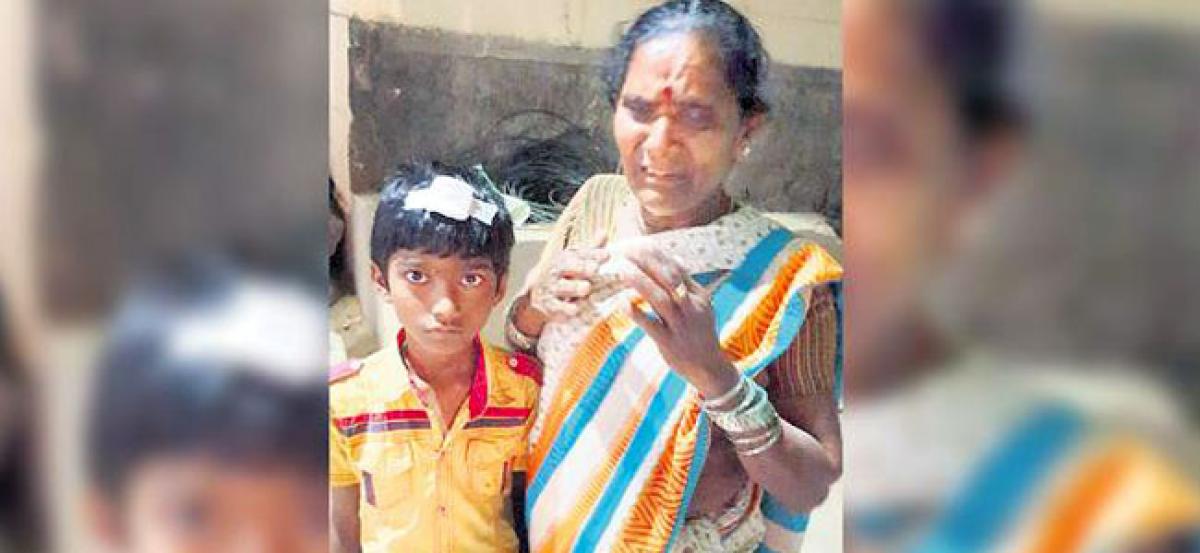 Highlights
A Class 4 boy was allegedly beaten up by a with a duster on his head for not doing homework on Thursday in LB NagarG Nikhil 9, a resident of Jangaiah Nagar in LB Nagar is studying Class 4 at Government Primary School On Thursday, around 1130 am, a Telugu teacher Sujatha hit the boy with a duster over incompletion of homework
Hyderabad: A Class 4 boy was allegedly beaten up by a with a duster on his head for not doing homework on Thursday in LB Nagar.
G Nikhil (9), a resident of Jangaiah Nagar in LB Nagar is studying Class 4 at Government Primary School. On Thursday, around 11.30 am, a Telugu teacher Sujatha hit the boy with a duster over incompletion of homework.
The suffered a head injury and was shifted to Area Hospital in Vanasthalipuram where he is undergoing treatment.
A case was registered on the school teacher. No arrest has been made yet.