Kanti Velugu touches a milestone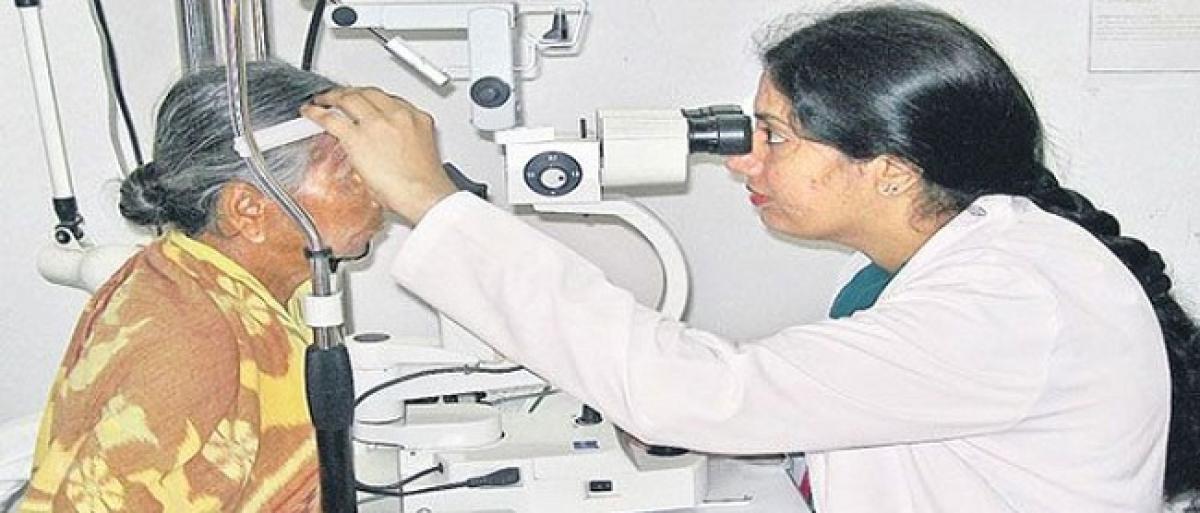 Highlights
With the aim of ensuring better vision for the people, the TRS proposed Kanti Velugu Scheme crossed 50 million people undergoing the eye tests on Monday
With the aim of ensuring better vision for the people, the TRS proposed Kanti Velugu Scheme crossed 50 million people undergoing the eye tests on Monday.
It also crossed another milestone of a million with giving away free spectacles to those who required it. One million glasses have been given to the people till now under the scheme which was launched on August 15.
The programme has covered 12,740 villages in 39 days with around 50,25,544 people undergoing eye tests.
Around 799 medical teams, each comprising of an MBBS doctor, Optometrist, ANM and others specialists are screening 250 people in rural areas and 300 in urban areas.