Telangana: Congress to unveil candidates list by Dasara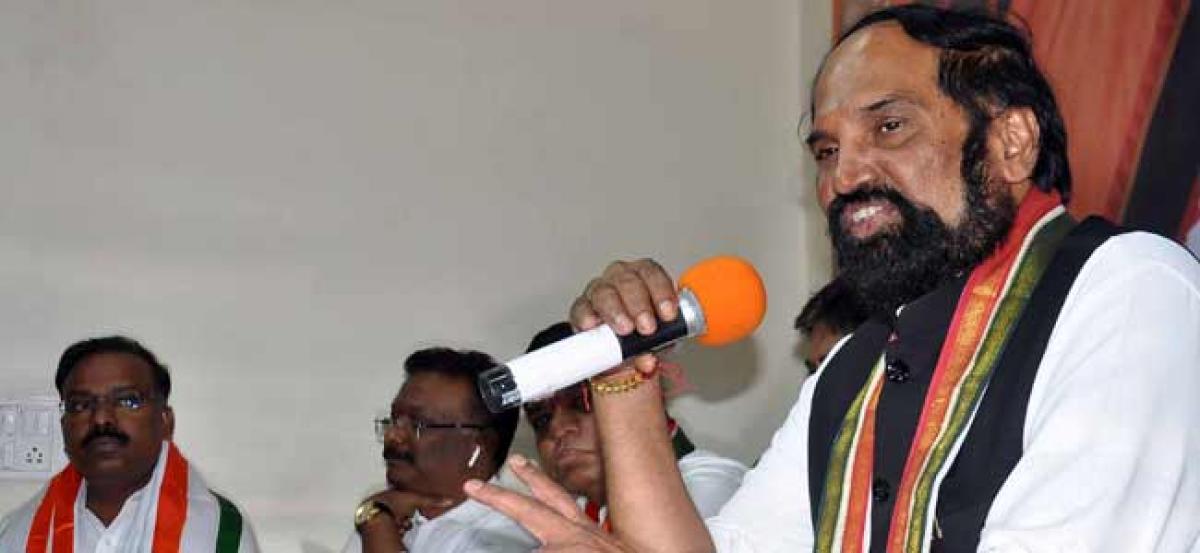 Highlights
Telangana Congress party has decided to release the party candidates list for the upcoming elections by October 18
Telangana Congress party has decided to release the party candidates list for the upcoming elections by October 18.
To speed up the process, the party has organised a meeting today with Mahakutami. Apart from the meeting with Mahakutami, TPCC leader Uttam Kumar will also take part in the meeting with TPCC Election Committee today evening.
Meanwhile, the election committee has decided to filter the applications received for the party ticket. It is learned that the election committee is going to prepare the list as three candidates for one constituency.
The list will be further sent for screening committee to finalise the candidates and then the final list will be submitted to AICC on October 16 for approval, it is learned.
The AICC then would release the candidates list on October 18.