Amit Shah's election bugle in Karimnagar: Only BJP can take on TRS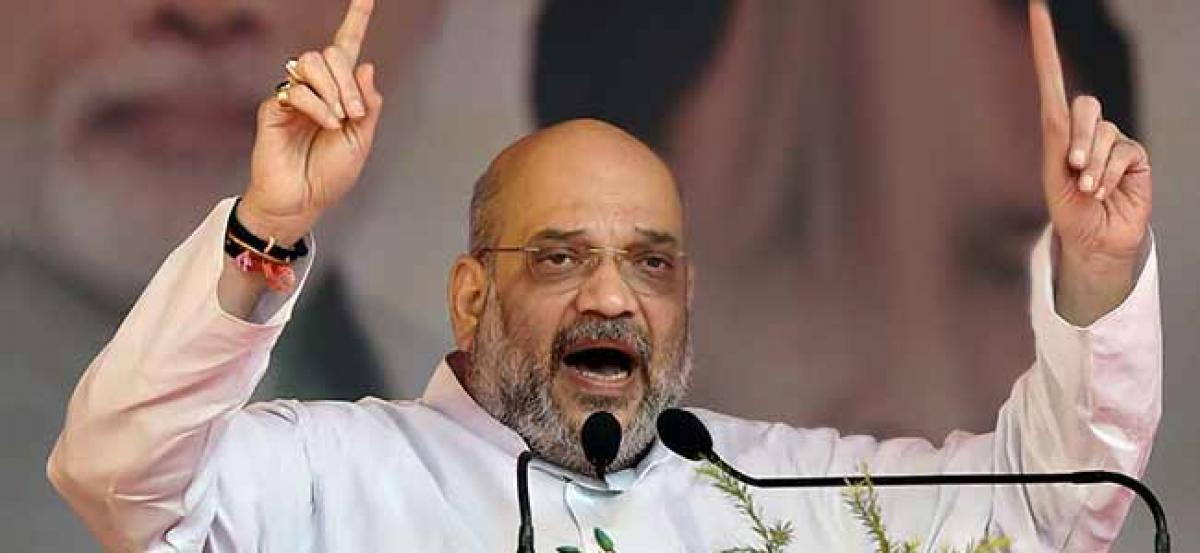 Highlights
In Karimnagar on Wednesday the BJP national president Amit Shah will sound the election bugle by addressing a public meeting This is his first visit to the northern state of Telangana, ever since he took over as the party president
HYDERABAD: In Karimnagar on Wednesday the BJP national president Amit Shah will sound the election bugle by addressing a public meeting. This is his first visit to the northern state of Telangana, ever since he took over as the party president.
On Tuesday the state BJP president K Laxman said that Shah would arrive at Begumpet airport at 11 AM and proceed to Road No 12, Banjara Hills, where he would garland the statue of Maharaja Agrasen on the occasion of Maharaja Agrasen Jayanti. After which, he would go to a temple in Kachiguda. Laxman said Shah would interact with polling booth workers at Nampally exhibition grounds. After having lunch, he would leave for Karimnagar in a special helicopter at around 2 PM.
"The BJP will ask TRS president and CM K Chandrasekhar Rao as to why he had opted for early elections. We will explode the failures of the TRS government and highlight achievements of the NDA government," Laxman told the media.
Shah visited Hyderabad on the 15th of September and later addressed a public meeting in Mahbubnagar in south Telangana. In another meeting, BJP national general secretary Muralidhar Rao said the first list of BJP candidates would be released after Shah's tour to Telangana.