Hyderabad: Worm found in Cadbury chocolate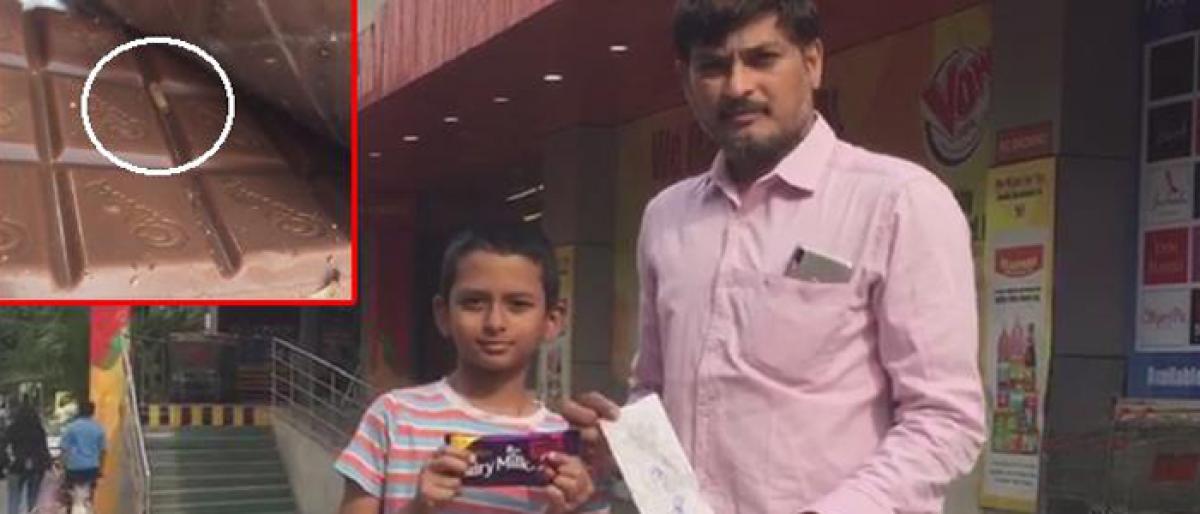 Highlights
A boy who opened a Cadbury dairy milk fruit and nut chocolate with eager was shocked after seeing a worm crawling on it
Hyderabad: A boy who opened a Cadbury dairy milk fruit and nut chocolate with eager was shocked after seeing a worm crawling on it.
The boy's father Subba Rao bought the chocolate from a supermarket store in Erramanzil three days ago.
When he approached the store staff and sought an explanation from them, they failed to respond to the issue.