Two fake Maoists arrested for demanding extortion in Kaghaznagar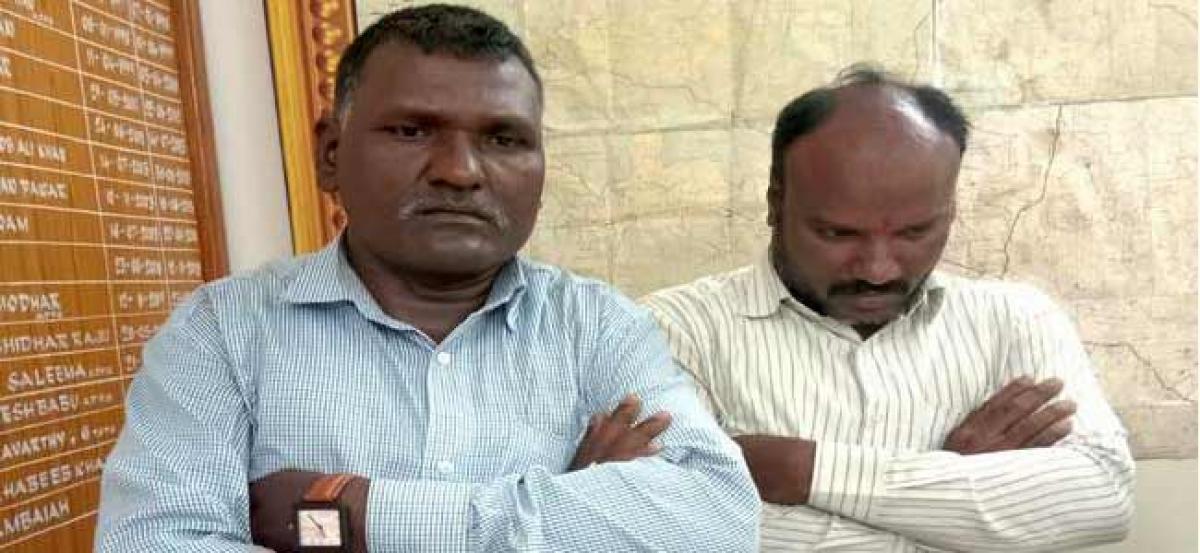 Highlights
The Kaghaznagar police on Sunday arrested two people who extorted money from various organisations claiming to be Maoists
Adilabad: The Kaghaznagar police on Sunday arrested two people who extorted money from various organisations claiming to be Maoists.
According to Kaghaznagar DSP Sambaiah, Tirupati, a native of Kirdi village, Vankindi mandal of Kumaram Bheem Asifabad district and Saidaiah belonging to Gunjaluru of Suryapet district extorted money from petrol bunks, ginning mills, educational institutions and other organisations.
The police also said that the duo claiming to be CPI (ML) red star Maoist promised the people to set up a labour committee with the extorted money.