Two persons arrested on the charges of selling duplicate seeds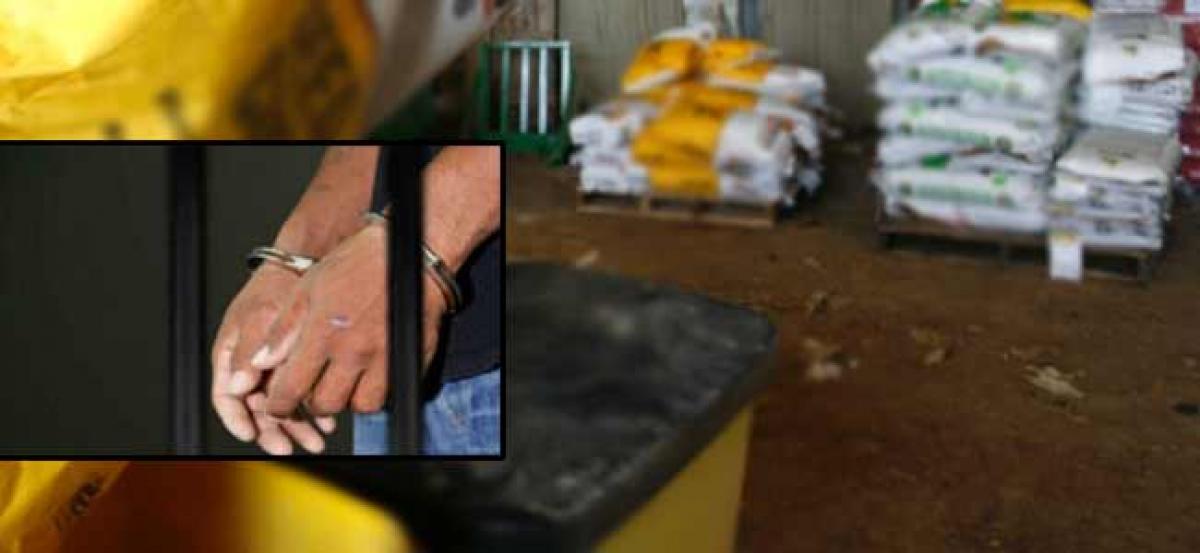 Highlights
Police arrested two persons on the charges of selling different kinds of duplicate seeds to the farmers in the current Rabi season The accused were identified as MNagabushanam and his son MNagarjuna of Peddachippali village of Kamalapuram mandal
Kadapa: Police arrested two persons on the charges of selling different kinds of duplicate seeds to the farmers in the current Rabi season. The accused were identified as M.Nagabushanam and his son M.Nagarjuna of Peddachippali village of Kamalapuram mandal.
According to the Kamalapuram SI SK Mahammodh Rafi the accused M.Nagabushanam has been running Rythu depot in Peddachippali village for the last several years. He said that the accused who also having dealership with various companies related to the seeds and fertilizers.
In this connection he sold seeds to the farmers of Pendlimarri, Kamalapuram mandals in the district and to one J.Prabhakara Reddy of Nellore district. Following complaint lodged by the victims the police who were kept any eye over whereabouts of the accused, nabbed them at Peddachippali main road wee hours of Wednesday.