KTR hits back at Rahul Gandhi over Kaleshwaram project cost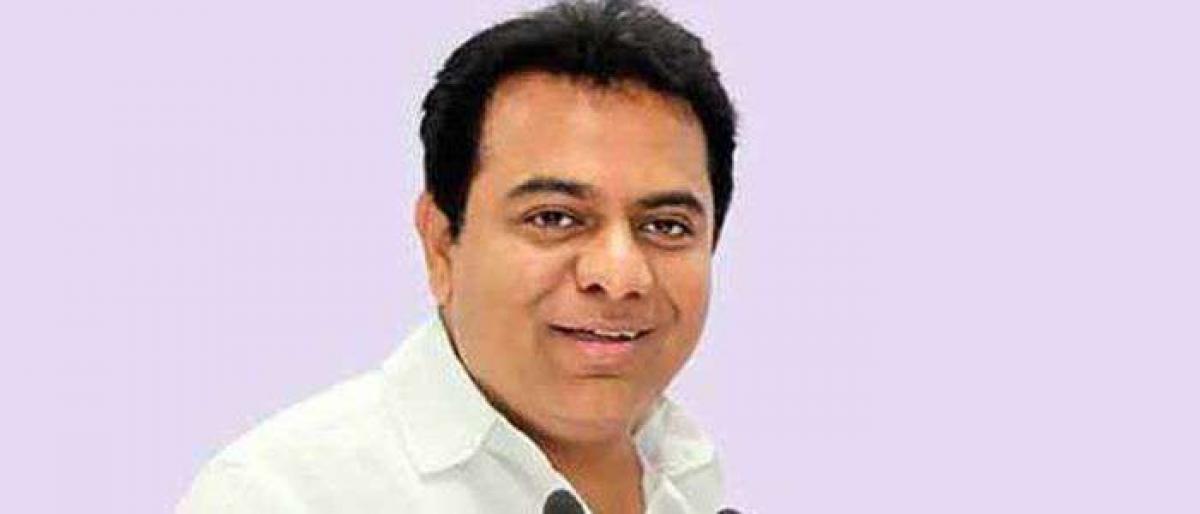 Highlights
IT and MAUD minister KT Rama Rao on Sunday lashed out at AICC chief Rahul Gandhi who criticised that TRS party increased the project cost in the pretext of redesigning it
IT and MAUD minister KT Rama Rao on Sunday lashed out at AICC chief Rahul Gandhi who criticised that TRS party increased the project cost in the pretext of redesigning it.
In a series of tweets, KTR exposed the Kaleshwaram project cost during the Congress rule and TRS rule.
The minister said that it was during the Congress regime the cost of the project has been revised three times from an initial cost of Rs 17,875 crore to Rs 38,500 crore and then to Rs 40,300 crore. KTR also said that the present cost of Kaleshwaram project is Rs 80,190 and not Rs 1 lakh crore as Rahul alleged of.
Dear @RahulGandhi Ji,

Attached are 3 GOs issued in 2007, 2008 & 2010 (Congress Govt) where in the cost estimate of Ambedkar Pranahita-Chevella project more than doubled from initial 17,875 Cr to 38,500 Cr and then to 40,300 Cr WITHOUT ANY change in scope!? 1/2#CorruptCongress pic.twitter.com/21XOudMKWj

— KTR (@KTRTRS) October 21, 2018
Another blatant lie that your script writers made you mouth yesterday @RahulGandhi Ji was that the cost of Kaleshwaram has been escalated to 1 lakh Cr!!

Attached is final final cost appraisal clearance of central water commission at 80,190 Cr 1/2#RahulBlatantLies pic.twitter.com/922FyxPXW0

— KTR (@KTRTRS) October 21, 2018
KTR also made it clear that the project cost enhanced in the TRS rule as the storage capacity of the project has been increased from 16 TMC to 160 TMC along with additional barrages and three pump houses.
With 10 times more storage capacity (16 TMC to 160 TMC), 3 additional barrages & 3 pump houses & increased cost of relief & rehabilitation coupled with cost escalation over 8 years will the cost not go up @RahulGandhi Ji?

Do you not see cost escalations in Karnataka projects?2/2

— KTR (@KTRTRS) October 21, 2018