TJS threatens to leave Mahakutami if not offered 10 seats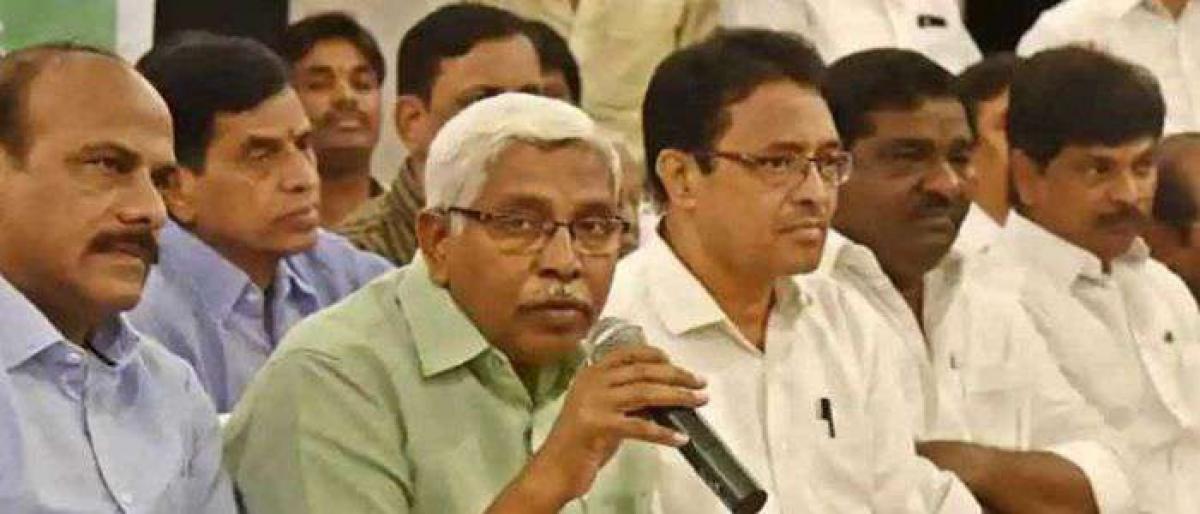 Highlights
Telangana Jana Samithi is likely to walkout from the Mahakutami if the Congress party does not allocate 10 seats of their choice to TJS
Telangana Jana Samithi is likely to walk-out from the Mahakutami if the Congress party does not allocate 10 seats of their choice to TJS.
It is reported that the TJS chief threatened to leave the grand alliance if they don't get the assembly they asked of and contest from 40 assembly seats independently for the forthcoming elections.
The TJS earlier demanded 15 seats but after the Congress party refused it, they have ended up demanding for at least 10 assembly seats, it is learned. The party also gave two-day time to Congress to decide over it.
However, after an intense pressure over the Mahakutami, the Congress agreed to offer nine seats, but the TJS rejected it as of the nine, six are losing seats.