Man sets ablaze after being separated from wife in Hyderabad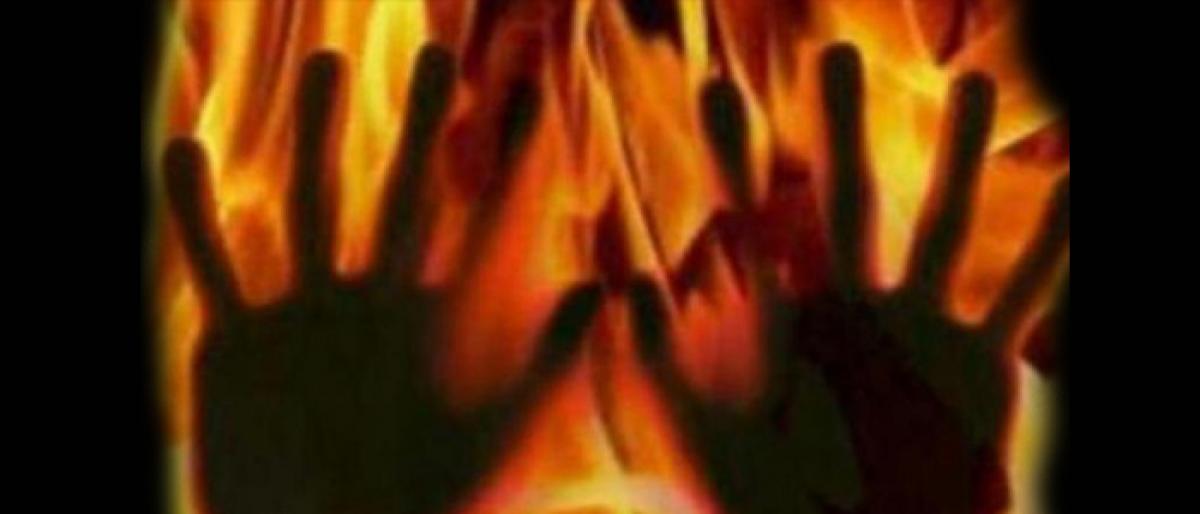 Highlights
Depressed over wife staying from him, a 30yearold man committed suicide by setting himself on fire at Neredmet
Depressed over wife staying from him, a 30-year-old man committed suicide by setting himself on fire at Neredmet.
VK Vincent Mario, a resident of Gowtham Nagar was working as a cab driver from the last six years. He got married to Celina two years ago in Arya Samaj against her parents wish.
After getting married, Celina continued to stay with her parents and used to meet her husband once in a week.
According to the police, Vincent requested her to stay with him but she refused to send her. Depressed over it, he doused himself with kerosene and burnt himself.
He was admitted to hospital where he succumbed to grievous burn injuries. The police registered a case and probing into it.