Bail for Maruthi Rao who is main accused in Pranay murder denied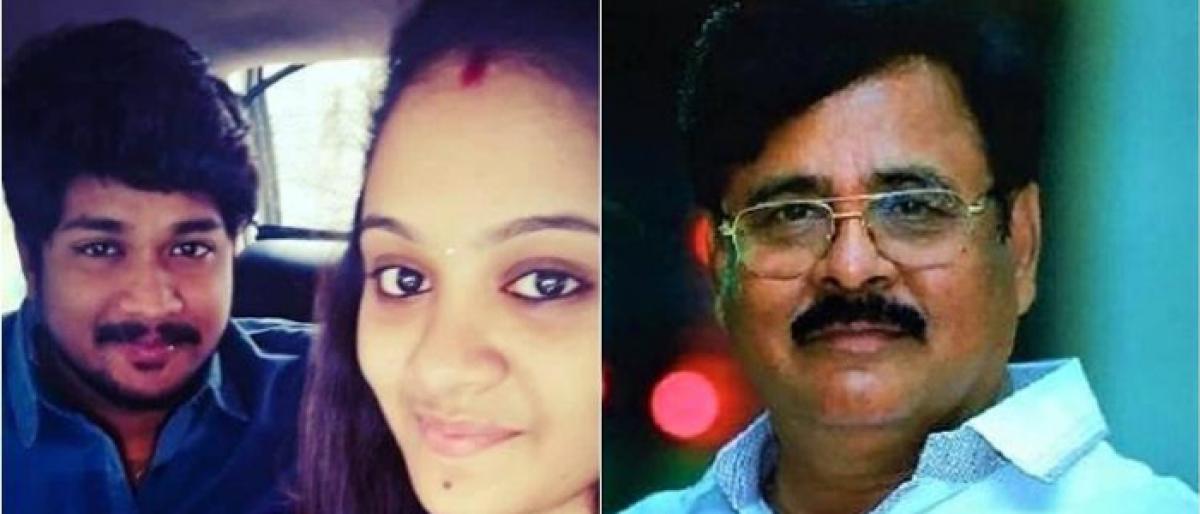 Highlights
A SC ST special court in Nalgonda denied bail to T Maruthi Rao, the main accused in the murder of Perumalla Pranay
A SC/ST special court in Nalgonda denied bail to T Maruthi Rao, the main accused in the murder of Perumalla Pranay.
Amrutha along with Pranay's father Balaswamy appeared for the case hearing on Friday where they opposed bail for the accused, suspecting that there might be danger to her life from his father.
Subsequently, the grant of bail for the other accused Asgar Ali, Mohammed Abul Bari, T Shravan and S Shiva was also denied by the court.
It may be recalled that Pranay was brutally hacked to death in front of his wife Amruthavarshini in Mirayalaguda.