Doctors reviewed the health condition of YS Jagan at Lotus pond residence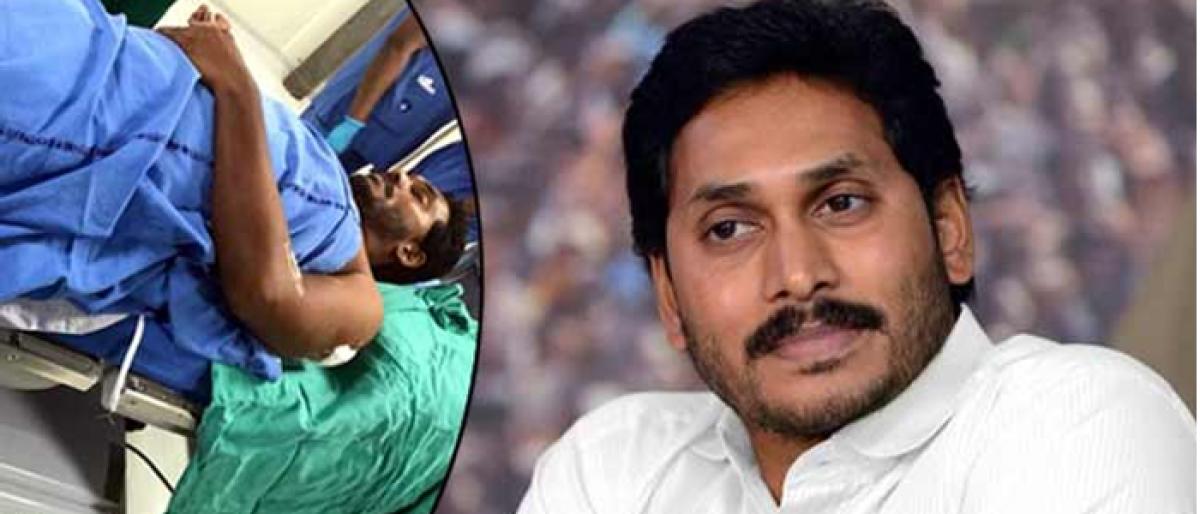 Highlights
Citi Neuro Centre Hospital Doctors team on Tuesday visited the residence of YS Jagan Mohan Reddy at Lotus pond and reviewed the health condition of him After the review, they said the condition of him stable and he has to take rest for few days
Citi Neuro Centre Hospital Doctors team on Tuesday visited the residence of YS Jagan Mohan Reddy at Lotus pond and reviewed the health condition of him. After the review, they said the condition of him stable and he has to take rest for few days.
They said while doing movement of shoulder he is feeling pain, for which they have prescribed the pain killers.They said no infection found around the wound . Doctors said within 5 days the stitches heal and 6 weeks time needed for wound healing.
Doctors said they did not find any toxic materials in the blood samples of YS Jagan.