A person died at Moosapet when he crushed under wheels of RTC bus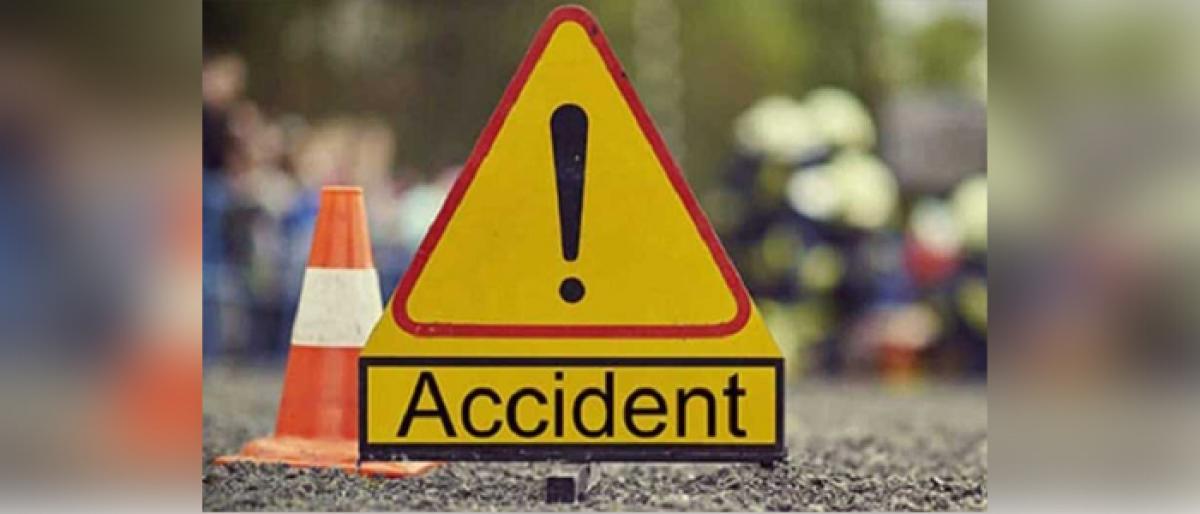 Highlights
In a tragic incident a person died in Moosapet bridge while getting down from the RTC bus on MondayThe victim is identified as Srinivas38 belongs to Kurnool
In a tragic incident a person died in Moosa pet bridge while getting down from the RTC bus on Monday.The victim is identified as Srinivas(38) belongs to Kurnool.
The incident took place when the victim tried to take the money which was fell down. In that effort he crushed under the wheels of the bus and with severe injuries died. The victim was travelling along with his wife Sunitha and the tragic accident happened before her.
Tension prevailed at the spot when the victims relatives and locals reached there in large numbers and are doing agitation on the road. Traffic jam occured on the road and police by reaching to the spot trying to control the situation.