TS Govt offers assistance for Chattisgarh Assembly polls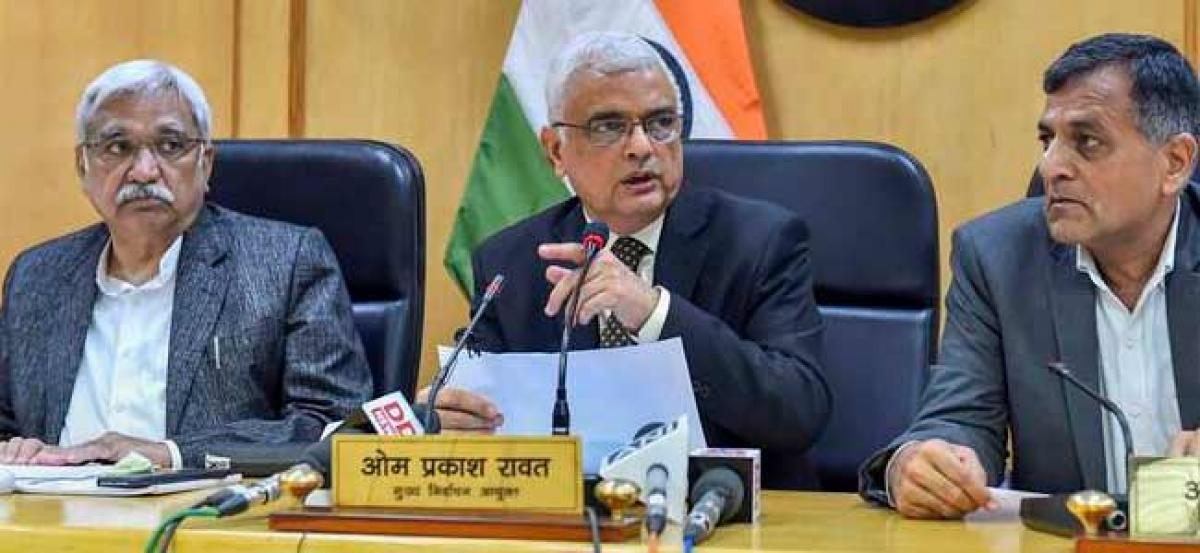 Highlights
The Government of Telangana has offered its all out assistance to Chhattisgarh, which is going to polls on Nov 12 20, said Chief Secretary Dr SKJoshi in a press statement issued here today
Hyderabad: The Government of Telangana has offered its all out assistance to Chhattisgarh, which is going to polls on Nov 12 & 20, said Chief Secretary Dr. S.K.Joshi in a press statement issued here today.

Keeping in view of the Assembly Elections in Chhattisgarh, Madhya Pradesh, Telangana and Rajasthan, Chief Election Commissioner O.P Rawat conducted a video conference on Monday with all the CSs, CEOs DGPs, of these States. CEO Dr. Rajat Kumar, DGP Mahender Reddy, Principal Secretaries Rajiv Trivedi and Somesh Kumar, Joint CEO Buddha Prakash Jyothi and Additional DG Jitender participated in this conference from Telangana State.

While participating in the discussion, Dr. Joshi informed the CEC that the officers of TS State were already in touch with their counterparts of Bijapur and Sukuma, two border districts of Chhattisgarh and every effort is made to conduct the elections in peaceful manner. He also has assured them of his fullest possible help to the neighboring State.

He also has elaborated that consultation with the officials of the neighboring State is already in process and said all of us are working together with better coordination and understanding.