Hyderabad shooter ready to face any probe into tigress Avni killing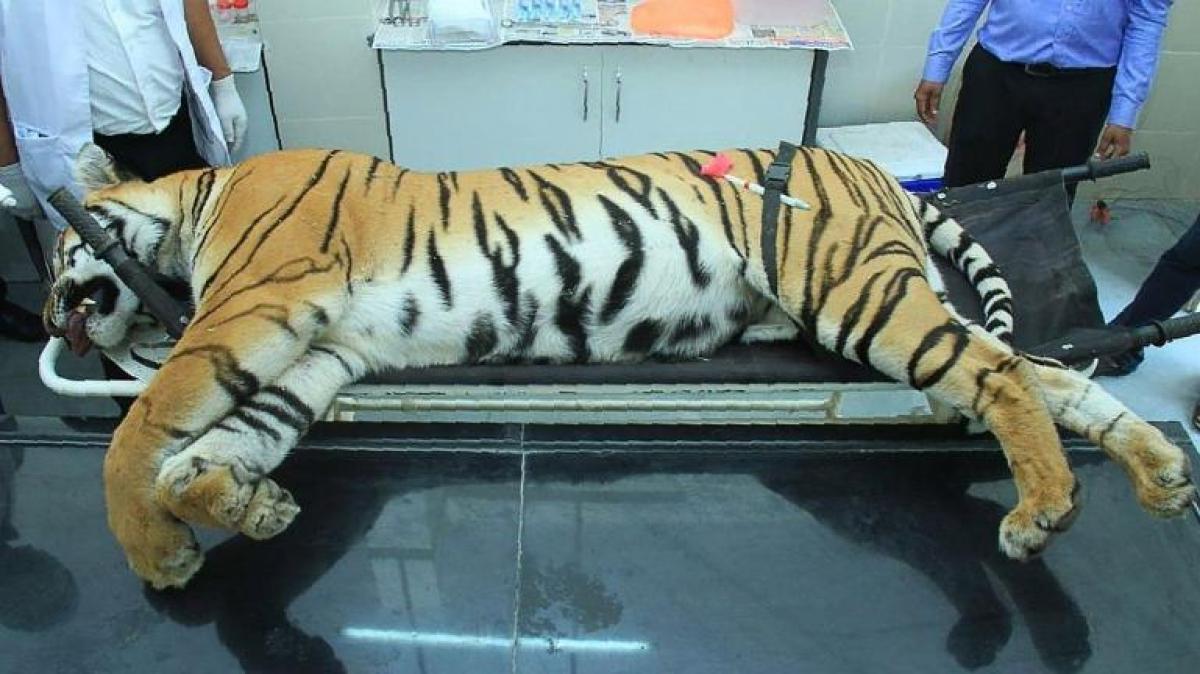 Highlights
Sharpshooter Shafat Ali Khan is ready to face any probe into the shooting of a maneater tigress in Maharashtra as he says the inquiry will bring out the facts
Sharpshooter Shafat Ali Khan is ready to face any probe into the shooting of a man-eater tigress in Maharashtra as he says the inquiry will bring out the facts.

"We are 100 per cent ready for any inquiry at any level. Nothing illegal has happened. In fact, we want an inquiry so that the truth comes out," Khan told IANS here on Wednesday.

Maharashtra Chief Minister Devendra Fadnavis on Monday announced a probe to ascertain if there were any lapses in the killing of Avni last week.

Avni, identified as T1 and held responsible for killing at least 13 humans, was shot dead in a village in Yavatmal district on November 2.

Shafat Ali Khan, whose son Asghar Ali Khan shot dead the tigress, said those sitting in air-conditioned rooms 1,000 km away and making allegations against them did not know the facts.

Shafat said they were still very much part of the operation to achieve its second goal - capturing two cubs of the tigress and shift them to a rescue centre.

"There is no threat to them. They are 11-month-old so they are not cubs. Technically we call them sub-adults. They are bigger than leopards and can capture their prey," he said.

The marksman said he was seeking legal opinion to take action against those making personal and baseless allegations against them.

"We will not leave them. We will make sure that they are unseated from positions of power," he said, without naming Union Minister Maneka Gandhi, who alleged that he had links with anti-nationals and was a suspected murderer.

"No court of law has convicted me. I challenge them to prove their allegations. They are power drunk," said the 60-year-old Khan.

Shafat, assigned the job of capturing or killing the tigress, had gone to Patna to attend a Bihar State Wildlife Board meeting when Asghar along with the team reached Ralegaon on receiving information about sighting of the man-eater on the evening of November 2.

Asghar told IANS that the tigress came before them when they were on the road. She was about 20 meters away from their open-top gypsy.

"After two forest guards identified the animal as T1, a forester fired the dart. But in a fraction of second she charged towards us with a roar. If I had not opened fire, it would have killed 2-3 people," said Asghar recalling that the big cat was just 6-8 meter away.

Defending his action, the young hunter said T1 was not behaving like a normal tiger and for her human beings were just like cats and dogs.

He explained that this change in her psychology was due to her venturing out of the natural habitat, because of which was not getting her base prey.

"I was not at all happy. The operation had gone out of control and ended in big disappointment," said Asghar, who claimed that during first encounter with the tigress on September 14 they had escaped narrowly.

He did not shot her as she had stopped at a distance after charging toward them.

Stating that they had exhausted all options of capturing the tigress alive, he said the killing of 13 people by the man-eater during last two-and-half years had created a terror in 26 villages.

"We had to avoid a situation where people would have turned against tiger because if this happens no matter what policy or conservation plan you make, it will be threat to all tigers," he said.