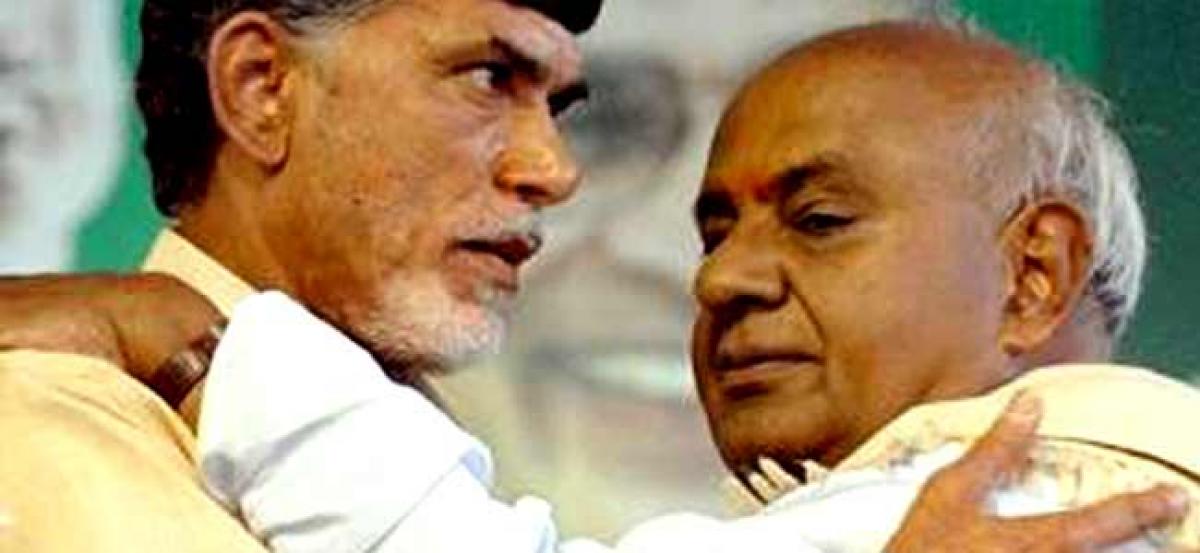 Highlights
As part of forming grand alliance against BJP, the TDP President Nara Chandrababu Naidu is going to meet JDS leaders HD Deve Gowda, Karnataka CM HD Kumaraswamy today afternoon in Bengaluru
Amaravati: As part of forming grand alliance against BJP, the TDP President Nara Chandrababu Naidu is going to meet JDS leaders HD Deve Gowda, Karnataka CM HD Kumaraswamy today afternoon in Bengaluru.
His visit to Bengaluru gained importance, after defeat of BJP in by elections held for vacant seats in Karnataka Assembly and Lok Sabha. The JDS and Congress are already in alliance in Karnataka.
Chandrababu Naidu recently met Congress President Rahul Gandhi in New Delhi and said that they work together to save democracy from the clutches of BJP.
On the other hand, Chandrababu Naidu scheduled to meet Tamil leader Stalin also in this week.