TRS scared of Mahakutami: L Ramana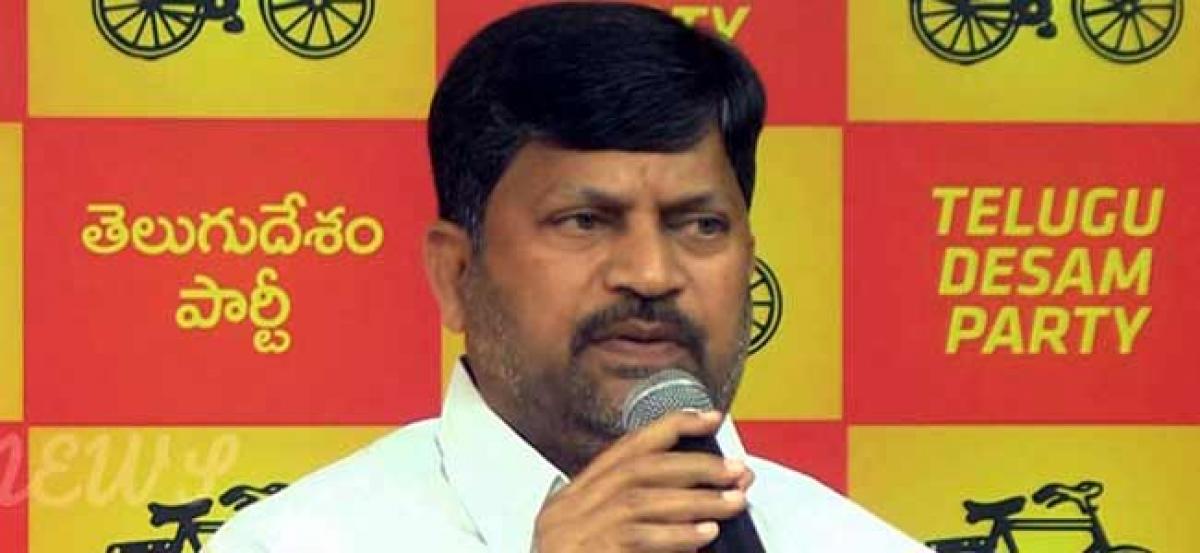 Highlights
Exuding confidence of Mahakutami emerging victorious in Telangana polls, L Ramana said that TRS is scared of Mahakutami win as the party is facing a severe backlash from people
Exuding confidence of Mahakutami emerging victorious in Telangana polls, L Ramana said that TRS is scared of Mahakutami win as the party is facing a severe backlash from people.
L Ramana spoke to media at Amaravati before meeting the AP CM and TDP chief N Chandrababu Naidu. He said that Naidu is trying to bring all the parties together to dethrone BJP in the centre.
Ramana further continued that Mahakutami was formed to defeat TRS party in the next elections. "We have got a clarity on seat-sharing and the final announcement will be heard in a day or two," he said.