'Rahul Gandhi had assured me ticket': Vyapam whistleblower after snub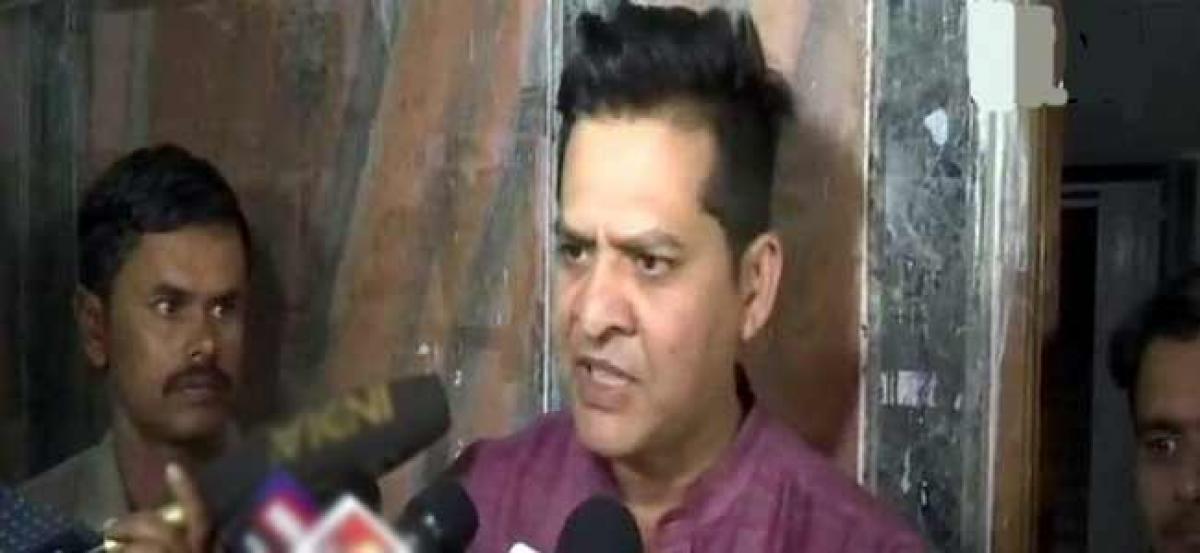 Highlights
The Congress has denied ticket to Vyapam scam whistleblower Dr Anand Rai for the upcoming Assembly elections in the state
Bhopal: The Congress has denied ticket to Vyapam scam whistleblower Dr Anand Rai for the upcoming Assembly elections in the state.
Speaking to the media, Rai said, "I have not been given a ticket to fight elections even though Rahul Gandhi had assured me of it. It was only because of me that the Congress's Sanjeev Saxena (Vyapam accused) was not given a ticket."
Meanwhile, Saxena told media, "I am innocent and the truth will come out. For now, I will work towards strengthening the Congress. For once, I felt that I have been betrayed but now I feel that I should walk behind those with bigger issues."
Congress announced in its final list of candidates on Thursday.
In its fourth list released on Wednesday, the Congress had named 29 candidates including the brother-in-law of Madhya Pradesh Chief Minister Shivraj Singh Chouhan, Sanjay Singh Masani.
The first list was released on November 3, which contained the name of 155 candidates, including 21 women, 21 Scheduled Caste (SC) candidates and 34 Scheduled Tribe (ST) candidates.