TDP leader hacked to death in Kurnool, old rivalry suspected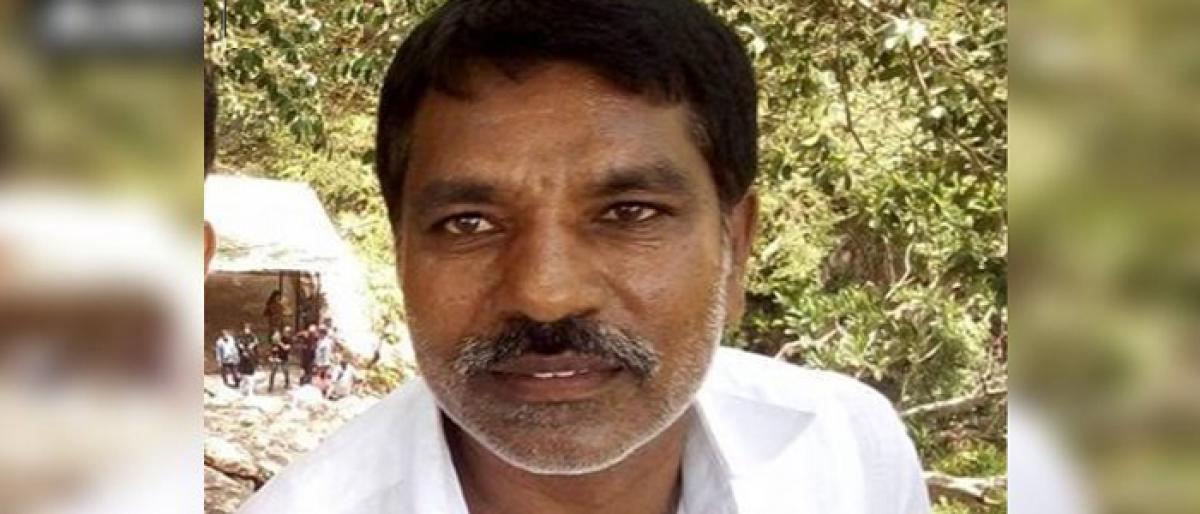 Highlights
A TDP leader was brutally hacked to death late on Friday in Devanakonda of Kurnool district The son of the TDP leader Someshwar Goud who also injured in the attack suspected that his father might have killed over anold rivalry
A TDP leader was brutally hacked to death late on Friday in Devanakonda of Kurnool district. The son of the TDP leader Someshwar Goud who also injured in the attack suspected that his father might have killed over an old rivalry.
Goud was attacked when he was returning home from a wine shop along with his son. The miscreants threw chilli powder at the TDP leader's face before killing him.
Someshwar Goud was working as a TDP president of Devanakonda. The police registered a case and launched a hunt to nab the accused.