Tension prevails at Gandhi Bhavan as Congress leaders demand Khanapur ticket for Hari Nayak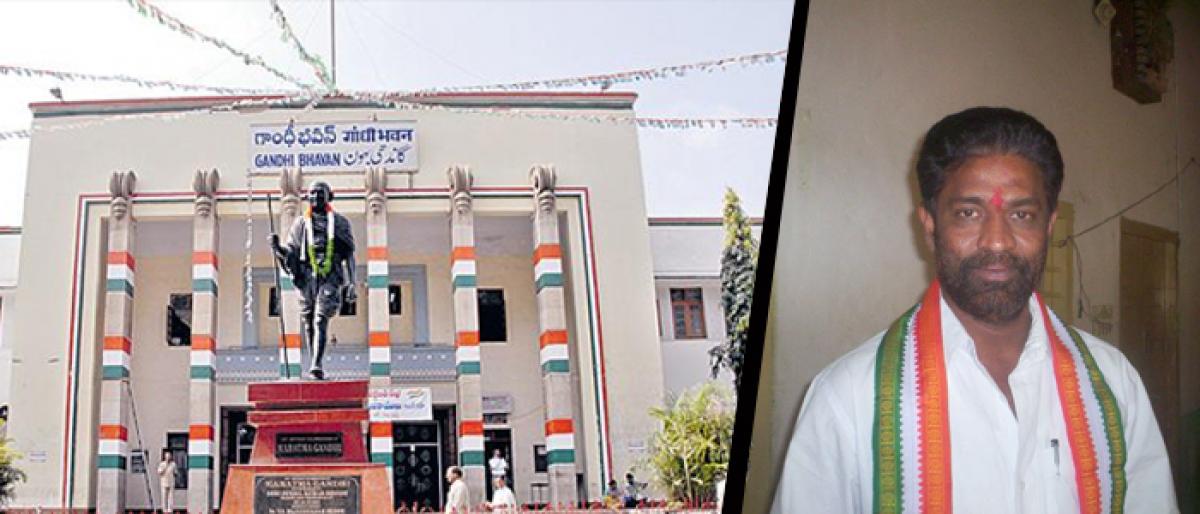 Highlights
Tension prevailed at Gandhi Bhavan as Congress leaders from Khanapur in Adilabad staged a protest demanding party ticket for their leader Hari Nayak
Tension prevailed at Gandhi Bhavan as Congress leaders from Khanapur in Adilabad staged a protest demanding party ticket for their leader Hari Nayak.
Among the protestors, one of them is learned to have been on indefinite hunger strike since yesterday believing that the Congress party is allocating Khanapur assembly ticket to Ramesh Rathod.
The protestors also said that they will not end the protest until the Congress party accords party ticket to Hari Nayak. They also exuded the confidence of Hari Nayak emerging victorious if he was given the ticket.