Cyclone threat for South Coast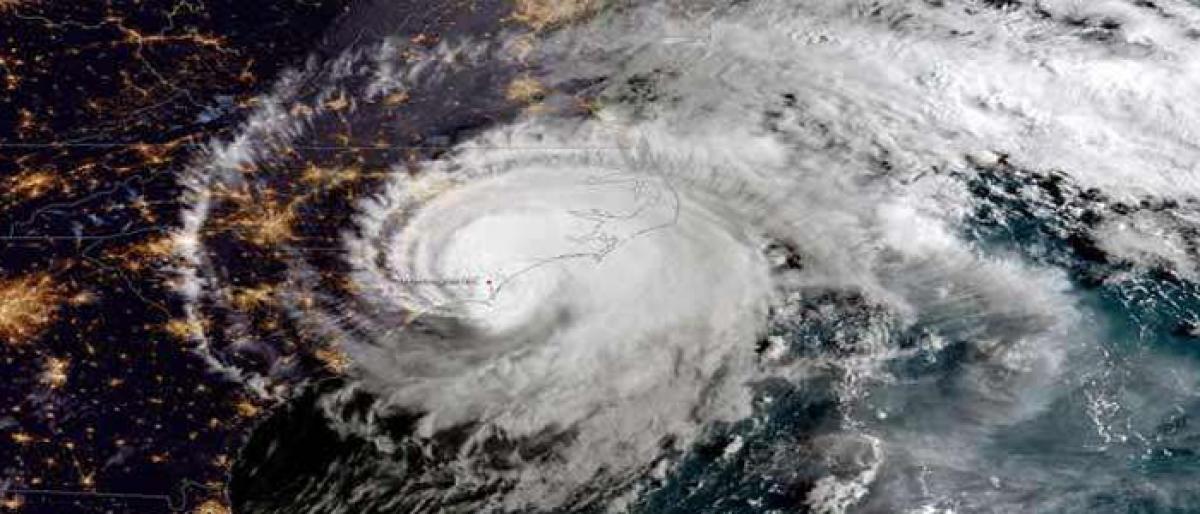 Highlights
South AP Coast is going to face cyclone threat during next 12 days A deep depression which formed over southeast and adjoining Central Bay of Bengal moved westnorthwestwards lay centred at about 330 km westnorthwest of Port Blair, 1055 km east of Chennai and 1120 km eastsoutheast of Nellore
Nellore: South AP Coast is going to face cyclone threat during next 1-2 days. A deep depression which formed over southeast and adjoining Central Bay of Bengal moved west-northwestwards lay centred at about 330 km west-northwest of Port Blair, 1055 km east of Chennai and 1120 km east-southeast of Nellore.
It is very likely to intensify into a Cyclonic Storm during next 12 hours and very likely to move west-northwestwards during next 36 hours towards north Tamil Nadu – south Andhra Pradesh coasts during the subsequent 72 hours.
Parched south coastal districts may get heavy falls due to this weather system. Currently there is no warning for fishermen in the AP coast.
But, India Meteorological Department is predicting the tropical cyclone would upgrade into a severe cyclonic storm as part of it's intensification during 24 hours.