Tipu Jayanti: Kumaraswamy's absence an insult to Muslims, says Cong MLA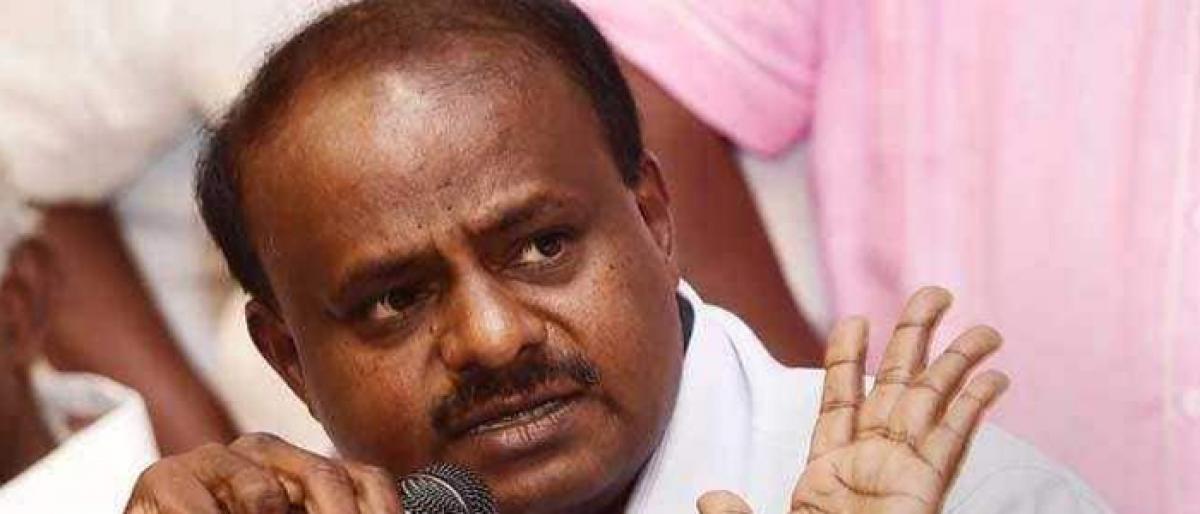 Highlights
With the Karnataka chief minister and his deputy skipping the Tipu Jayanti celebrations, a Congress legislator Saturday termed it as an insult to the Muslim community
Bengaluru: With the Karnataka chief minister and his deputy skipping the Tipu Jayanti celebrations, a Congress legislator Saturday termed it as an insult to the Muslim community.
"This was the first Tipu Jayanti of the new government. The information is that following doctor's advice chief minister HD Kumaraswamy is not taking part (in the programmes). Deputy chief minister G Parameshwara is on a foreign tour. This development has somewhere come across as though the community has been insulted. There is no doubt about it," MLA and former minister Tanveer Sait said.
According to party sources, several Congress leaders, especially those from the Muslim community, are miffed with the chief minister and deputy chief minister for giving the event a miss.
Speaking to reporters in Mysuru, Sait said politics and party notwithstanding it was his duty to express the sentiments of his community. "I request the chief minister to try and attend the programme at HD Kote that is near to the place where he is taking his break," he added.
The chief minister's office had made prior announcement about his inability to attend the function and his name was also not printed in the invitations. Following the chief minister's decision to skip the event, reports had emerged about differences in opinion between the ruling coalition partners about Tipu Jayanti celebrations.
While in Opposition, Kumaraswamy had questioned the need for such celebrations.