Congress cannot look beyond one family, says BJP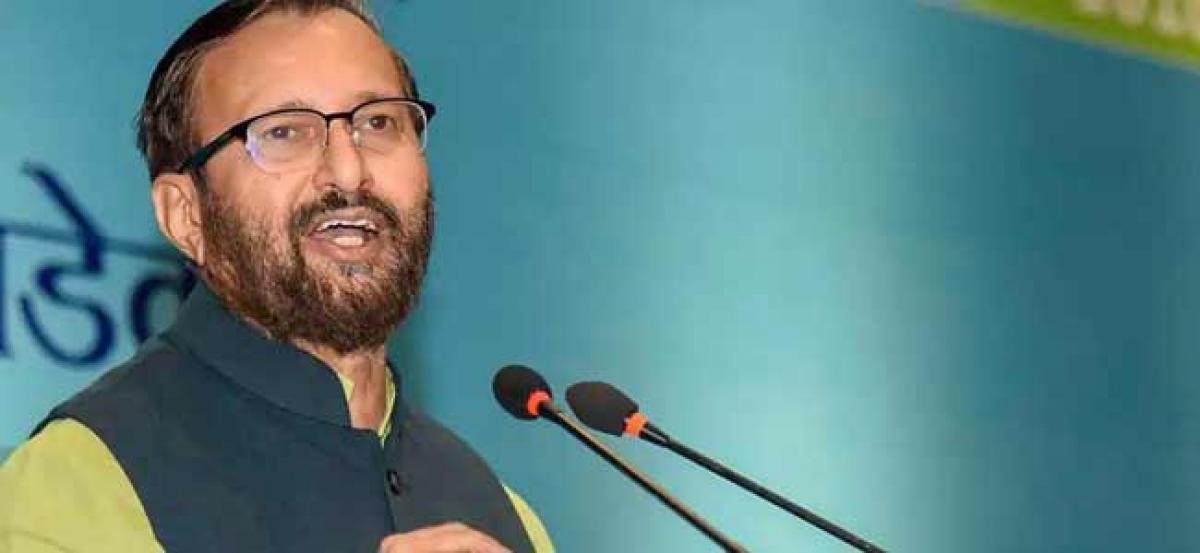 Highlights
The BJP Wednesday said the Congress could not look beyond one family or recall the contribution of others to the country, hitting back at the opposition party after Shashi Tharoor credited institutional structures created by Jawaharlal Nehru for a chaiwala like Narendra Modi becoming the prime minister
New Delhi: The BJP Wednesday said the Congress could not look beyond one family or recall the contribution of others to the country, hitting back at the opposition party after Shashi Tharoor credited institutional structures created by Jawaharlal Nehru for a "chaiwala" like Narendra Modi becoming the prime minister.
"If democracy is thriving in India, it is because of the Constitution. It was the constituent assembly headed by Baba Sahab Ambedkar and having many other eminent people which laid the foundation of democracy," Union minister Prakash Javadekar told reporters.
The Congress could not think beyond one family and this was underlined again, he said, without taking any name. Speaking at the re-launch of his book on Nehru, Tharoor, the Congress MP from Thiruvananthapuram in Kerala, had Tuesday said if the country had a "chaiwala" as its prime minister, it was because the first prime minister of independent India had made it possible to create the institutional structures through which any Indian could aspire to rise to the highest office in the land. Javadekar said the Congress talked only about one family and never mentioned the likes of Mahatma Gandhi, Subhas Chandra Bose and Sardar Vallabhbhai Patel.
The opposition party wanted to restrict historical references to one family, he added. Modi was such a "magnanimous" prime minister that he had mentioned umpteen number of times that all prime ministers had contributed to the country while the Congress never mentioned the name of P V Narasimha Rao, Javadekar said.
The Bharatiya Janata Party (BJP) leader also rejected former Congress president Sonia Gandhi's charge that the government was undermining Nehru's legacy. "It is not. We are making memorials of all prime ministers in the complex where Nehru lived. This is to pay tribute to everybody. It is not undermining. All prime ministers have contributed to this country. But that goes beyond one family and that is why the Congress is upset," he said.
At the same event Tuesday, Gandhi had said the Nehruvian legacy was being "undermined" by those in power and that they had "contempt" for the country's first prime minister for all that he did to build an India, which they wanted to change for the "worse".