Madhya Pradesh Assembly Elections 2018: Congress files complaint against BJP over 'misleading' advertisement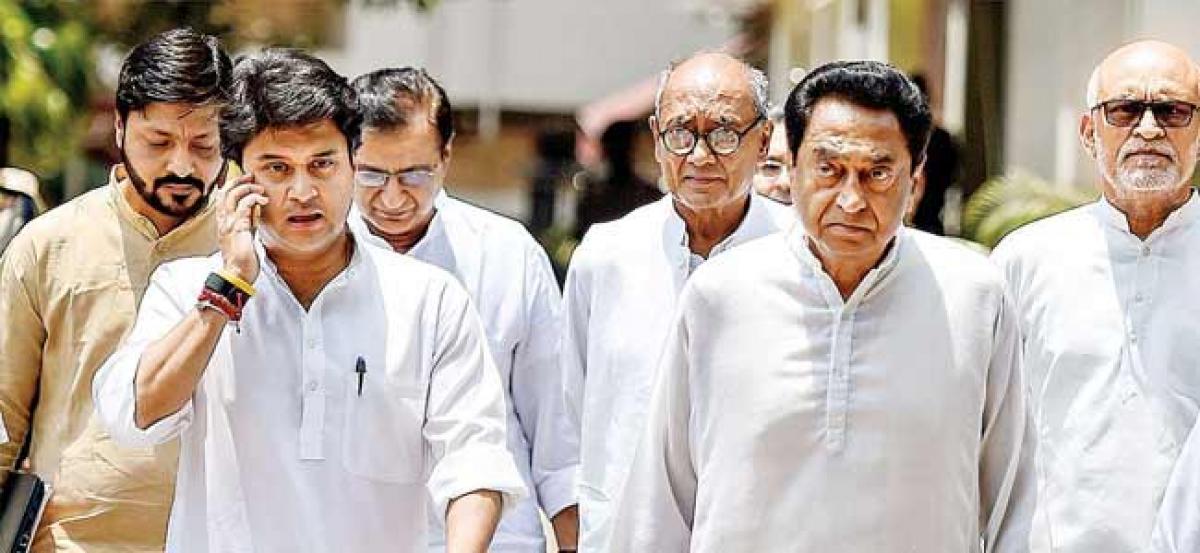 Highlights
The Madhya Pradesh Congress Committee has filed a complaint before the Chief Electoral Officer VL Kantharao against an advertisement published by the Bharatiya Janata Party BJP in newspapers on Tuesday
The Madhya Pradesh Congress Committee has filed a complaint before the Chief Electoral Officer VL Kantharao against an advertisement published by the Bharatiya Janata Party (BJP) in newspapers on Tuesday.
The Congress party has alleged that the advertisement published by the BJP depicts a misleading picture of an eight-lane road, which is nowhere in Madhya Pradesh.
The party claimed that by publishing such pictures, the ruling party in the state is trying to influence the voters, which is a violation of Model Code of Conduct (MCC).
Madhya Pradesh will go to polls on November 28 to elect members to 230 constituencies. Results will be declared on December 11.