Kutami will have 3 high commands: Kavitha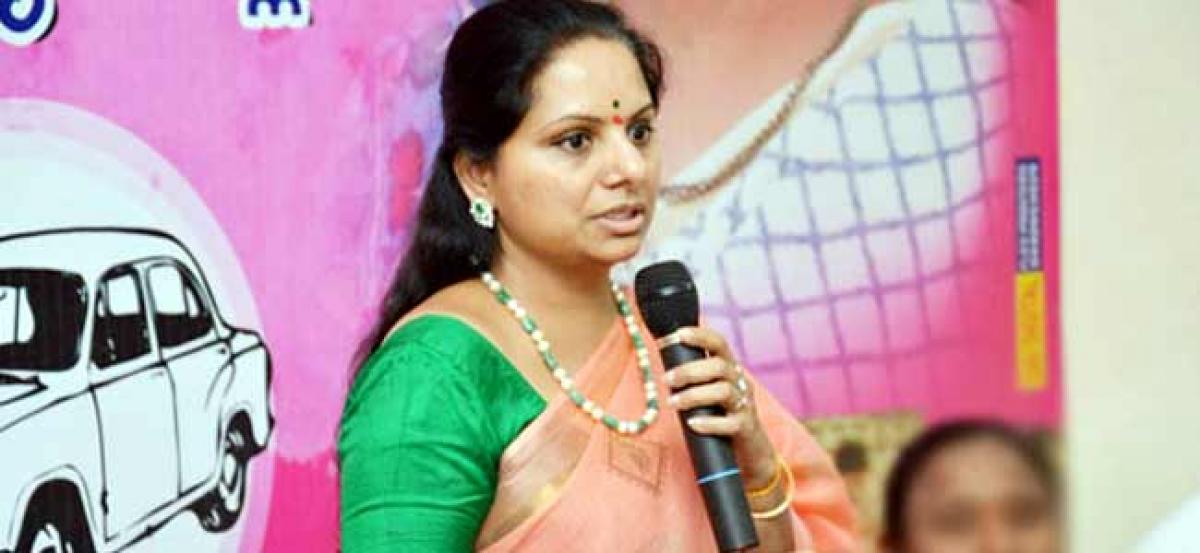 Highlights
Nizamabad MP K Kavitha on Wednesday said that the development of Telangana would take a hit if Mahakutami was voted to power in the ensuing Assembly elections
Jagtial: Nizamabad MP K Kavitha on Wednesday said that the development of Telangana would take a hit if Mahakutami was voted to power in the ensuing Assembly elections.

Mahakutami will have three high commands – in New Delhi, Amaravati and Hyderabad, she said, adding that the local leaders will have to make rounds to Delhi and Amaravati even for small works. Subsequently, the growth of the State would be affected, she said.

Kavitha, who was addressing the media at Korutla, pointed out that Telangana State was not achieved after a long struggle to be handed over again to Andhra leaders. Surprisingly, Andhra Pradesh Chief Minister N Chandrababau Naidu, who failed to fulfill his promise of waiving farm loans in AP, was trying to enter Telangana to give a twist to the political atmosphere in the State, she said, adding that the TRS government had waived Rs 17,000 crore farms loans within two years.

No party in the State is a competitor to the TRS, which is going to win 80 per cent of the seats in the election, the MP said, adding that people have faith in the TRS government and they would re-elect the party with thumping majority.