TDP leader Sama Ranga Reddy meets Naidu over LB Nagar ticket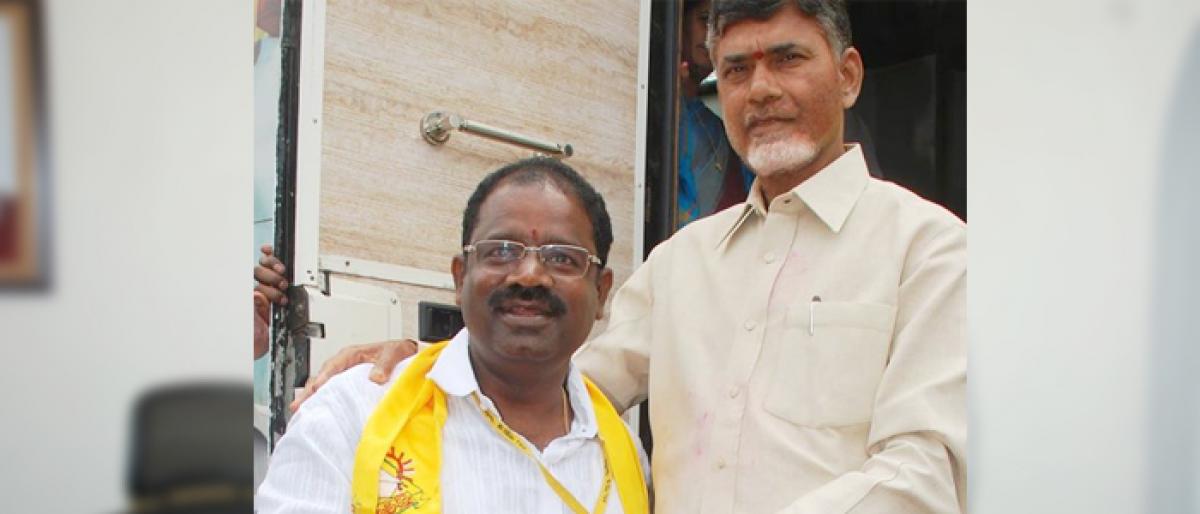 Highlights
Telugu Desam Party TDP candidate Sama Ranga Reddy who was given Ibrahimpatnam ticket was upset over the seat as he aspired for the LB Nagar ticket
Telugu Desam Party (TDP) candidate Sama Ranga Reddy who was given Ibrahimpatnam ticket was upset over the seat as he aspired for the LB Nagar ticket.
Reddy met the TDP chief and AP CM Naidu at his residence in Amaravati demanding LB Nagar seat instead of Ibrahimpatnam. It is learned that Naidu pacified him and asked him to contest from the allocated seat for the assembly elections.
Meanwhile, Reddy said that he has developed LB Nagar and strengthened the party in the area for the last five years. The row over LB Nagar will end after the Congress high command announces the candidate for the assembly constituency.