Telangana elections: Over Rs 80 cr cash, Rs 6 cr worth liquor seized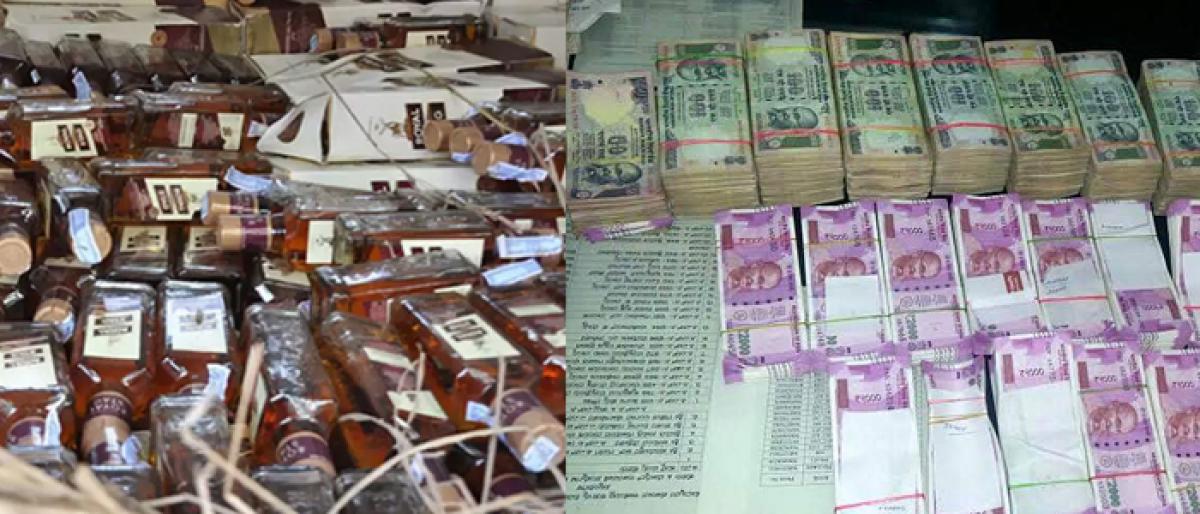 Highlights
Around Rs 822 crore cash and Rs 66 worth liquor was seized in Telangana ahead of assembly elections in the state, said Chief Electoral Officer Rajath Kumar
Around Rs 82.2 crore cash and Rs 6.6 worth liquor was seized in Telangana ahead of assembly elections in the state, said Chief Electoral Officer Rajath Kumar.
He said that the vigilance department was directed to curb the flow of liquor and sale in the state. Rajath also said that he has been receiving complaints against politicians from various parties in the state and a probe has been ordered.
The CEO further said that stringent action will be taken against serious cases under relevant sections of law.