CEO inspect poll arrangements in Tribal areas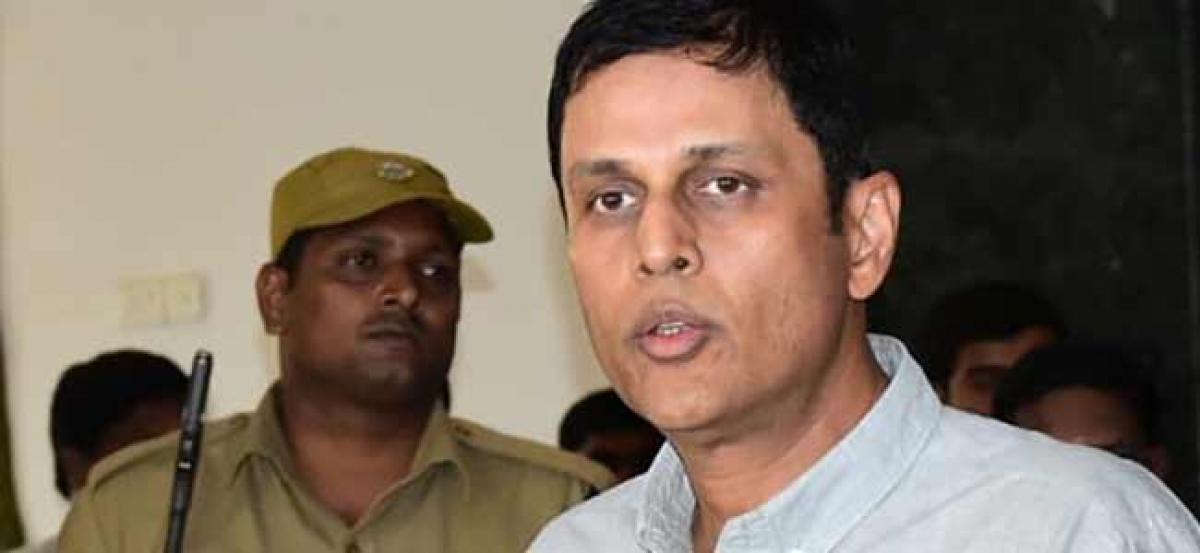 Highlights
Chief Electoral Officer of Telangana State Dr Rajat Kumar took his time off from the daily tight schedules at Hyderabad and visited Banjara thandas in Nalgonda district on Saturday and inspected polling stations to check up if they are of specified standards
Hyderabad: Chief Electoral Officer of Telangana State Dr Rajat Kumar took his time off from the daily tight schedules at Hyderabad and visited Banjara thandas in Nalgonda district on Saturday and inspected polling stations to check up if they are of specified standards.

The CEO was particularly impressed that names of booth level officers, supervisors, assistant returning officers and returning officers are written prominently on the front wall of the booths along with their mobile numbers.

He called upon the public, political parties and leaders to lodge complaints against any code violation to these officials using mobile numbers on the wall instead of visiting him at Hyderabad. He was also happy that ramps were constructed with railings on either side at the two polling stations he had visited in the Devarakonda Assembly constituency, one at Chintapalli thanda and the other at Keswa Thanda, and wheel-chairs provided.

Looking at some disabled persons in the front row at the meeting which he had addressed at Chintapalli thanda, he said, "now, you can comfortably vote". Banjara women, who were in their traditional attire, were among the many who raised hands as he asked "all of you have votes?".

"Please all of you cast your votes as you are trained to vote on EVMs -VVPATs". He advised them against falling prey to liquor and money being distributed by politicians.

He said the ramps and toilets constructed would be permanent facilities to the students. The wheel-chairs at all places would be handed over to the concerned Panchayat for future use. At both thandas, the booths have been located in schools.

He expressed satisfaction and he complimented district officials, particularly collector Gaurav Uppala and SP A.V. Ranganath for the level of preparedness achieved in the district, and rushed to the second thanda amidst dances by Banjara women.

At Keswa thanda, after coming to know that None from the audience received photo EPIC, he said "you will receive them soon". Dr Rajat Kumar said, cent per cent surveillance would be made, over the polling process with the use of CC TV cameras and videographers. Webcasting of the process would be done even in villages if the Net was available.

The CEO wound up the visit at a press conference at Nagarjunasagar and addressing an all-party meeting.