Andhra CM calls for protests against Modi's Vizag visit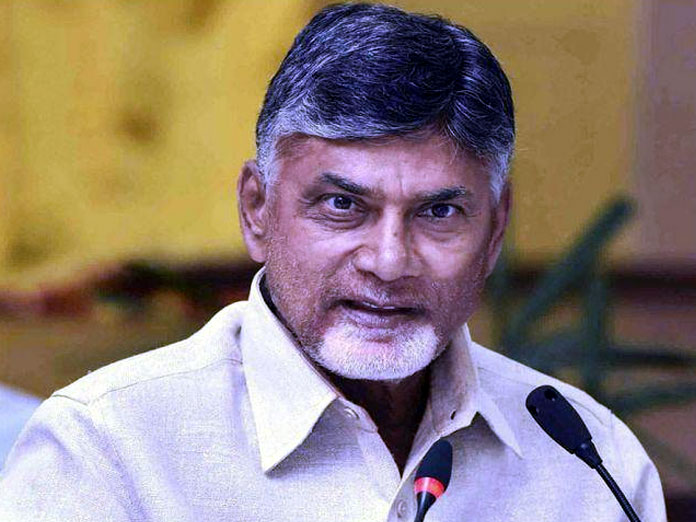 Highlights
Andhra Pradesh Chief Minister N Chandrababu Naidu on Wednesday said his Telugu Desam Party TDP would participate in the protests against Prime Minister Narendra Modis visit to this port city on Friday
Visakhapatnam: Andhra Pradesh Chief Minister N. Chandrababu Naidu on Wednesday said his Telugu Desam Party (TDP) would participate in the protests against Prime Minister Narendra Modi's visit to this port city on Friday.
In a teleconference with TDP leaders, Naidu said the party would support the protest called by Prateekya Hoda Sadhana Samiti Joint Action Committee over the Centre not conferring special category status on the state and not fulfilling other promises made in Andhra Pradesh Reorganisation Act.
The JAC, which comprises various like-minded parties and groups fighting for special category status to the state, has said that Modi has no moral right to visit the state without fulfilling the commitments.
Political parties, people's organisations and trade unions which are not part of JAC have also called for the protest against Modi's visit. They include the Congress, Jana Sena and the Left parties.
Modi will address a public meeting at Visakhapatnam. Andhra Pradesh Chief Secretary Anil Chandra Punetha on Wednesday held a meeting with top officials in state capital Amaravati to review the arrangements for the Prime Minister's visit.
Modi had faced black-flag protests during his visit to the state's Guntur on February 10. Addressing a public meeting, he made a scathing attack on Naidu.
Meanwhile, the TDP chief alleged that main opposition YSR Congress Party was busy in mobilising people for Modi's public meeting. He reiterated that YSR Congress is hand-in-glove with Modi and Telangana Chief Minister K. Chandrashekhar Rao.
Simultaneous elections to Andhra Pradesh Assembly and Lok Sabha are due in April-May.