5 things to know about the Neelakurinji in Kodai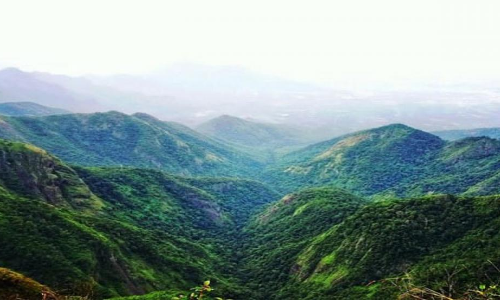 Highlights
With the travel season on its peak, travelers who aim to visit down south want to miss no chance to sight the beautiful blooms of the Neelakurinji in Kodai
New Delhi : With the travel season on its peak, travelers who aim to visit down south want to miss no chance to sight the beautiful blooms of the Neelakurinji in Kodai.
Here are some keys that one must know about the sight that is sure to keep you spellbound this season:
1.Visit now or in 2030
The blue blossoms are back in bloom in the Western Ghats of India after 12 long years. The long interval bloomers last seen in 2006 are now back to paint the southern hills with a tinge of blue. A natural phenomenon that is a must visit will be seen in patches in the hills of Kodaikanal till September. If one happens to miss the sight of these beautiful blooms this year, it will next be only in 2030.
2.How does it get its name?
The flower gets it name because of its appearance, Neela meaning blue and Kurinji meaning flower in the local language. The seeds of the shrub sprout according to its intervals and continue the cycle of life and death. A symbol of rich biodiversity, the Neelakurinji is one of the most awaited natural wonders that attracts environmentalist and people from across India and around the world.
3.Native to the Shola forest in the Western Ghats
With 46 species of Kurinjis found in India, the Neelakurinji is native to the Shola forest of the Western Ghats. The Sholas are tropical mountain forest in the valleys of South India amidst the rolling grasslands. As part of the princess hills of Kodaikanal, the Shola forest now has patches of blue with the Neelakurinji in bloom. Nested between the Shola forest of the Palani Hills is the luxury heritage property of The Tamara Kodai that features the Neelakurinji luxury suite that overlooks the hills covered in clouds.
4.The local age calculator
The first settlers of Kodaikanal, the Paliyan and Puliyan tribe are believed to have used the Neelakurinji blooming cycle to calculate their age. With every new bloom the members of the tribe added 12 years to their age.
5.The best place to stay
The blue blossoms can be widely found on the slopes of the Pambar Forest, A 30 minute trek from The Tamara Kodai through the dense rainbow forest that opens up to the breathtaking view of the blue slopes of the Neelakurinji. With a trail through waterfalls and tiny streams this walk makes for the perfect morning hike.
With just a hike away The Tamara Kodai, a 160 year old restored monastery property makes for the best place to stay on your visit to Kodai for the Neelakurinji. The Tamara located in located in the lap of nature creates a perfect getaway for the guests with in-house facilities that include a dining restaurant, a bistro, a ballroom, spa, fitness centre, swimming pool and a pool lounge.